China-Germany New Materials Industrial Park
Updated : 2020-09-01
(chinadaily.com.cn)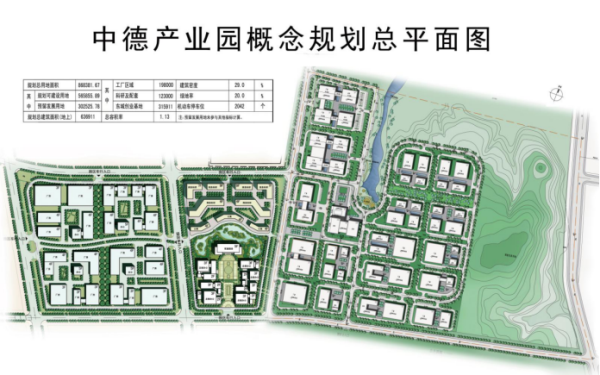 The layout of the China-Germany New Materials Industrial Park [Photo/yantai.gov.cn]
The China-Germany New Materials Industrial Park, located at Zhaoyuan Economic and Technological Development Zone, covers a planned area of 5.2 square kilometers. Construction on the park started in December, 2018.
The park is divided into two sections – the Dongcheng section and the Binhai section. The Dongcheng section has a planned area of 500 mu (33.33 hectares) and a total planned investment of 6 billion yuan ($878.9 million), while the Binhai section covers an area of 3.2 square kilometers.
The Dongcheng section mainly focuses on the development of new materials and high-end equipment manufacturing industries. At present, six projects are under construction in the area, with a total investment of nearly 1.9 billion yuan.
A significant amount of infrastructure has been completed in Dongcheng section, including roads, greenery, water and power supply, and sewage pipe networks.
The park will make use of companies in the area to promote cooperation and exchange with European companies to expand investment channels and strive to achieve new breakthroughs in attracting European capital.