Yantai FTZ area sees fruitful results in one year
Updated : 2020-08-19
(chinadaily.com.cn)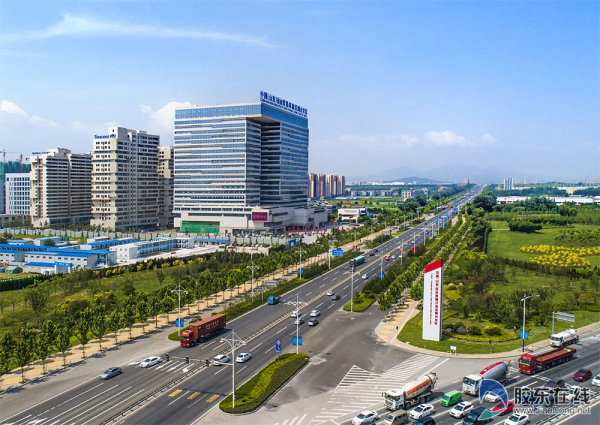 The China (Shandong) Pilot Free Trade Zone Yantai Area [Photo/jiaodong.net]
The China (Shandong) Pilot Free Trade Zone Yantai Area has made significant progress in attracting talents and foreign projects, as well as in optimizing its business environment in just one year of development.
Covering an area of 29.99 square kilometers, the Yantai FTZ area was launched on Aug 31, 2019.
As part of the China (Shandong) Pilot Free Trade Zone, the Yantai area is designed to be a pilot zone for trade and investment cooperation between China and South Korea, a base for intelligent marine manufacturing, as well as a demonstration pilot area for the industrialization of national scientific and technological achievements and international technologies.
Statistics show that over the past year, more than 7,500 new market entities have been registered in the area.
The newly-settled South Korean-funded projects increased more than two times year-on-year, and the Yantai FTZ area has become one of the regions with the largest number of South Korean enterprises in China. At present, it has attracted more than 4,500 domestic and foreign enterprises to set up branches.
More measures have been made by the local government to optimize government services. The Yantai FTZ area provides two-way consulting services through online and offline channels to lower the costs of overseas operations that result from administrative complexity.
Investors can complete all the necessary procedures without leaving their home. A license for the Yantai FTZ area can be obtained in just five days.
At present, the area has provided cross-country approval services for 11 enterprises from South Korea, Japan, Malaysia, and Hungary.
The Yantai FTZ area also has released a series of supportive policies to attract talents. Over the past year, the area has attracted 50 high-level talents above the provincial level. The number of invention patents granted in the region has exceeded 260.
A total of 16 innovation platforms have been established including one at the national level and 13 at the provincial level. Currently, the area has a total of 232 R&D platforms.