Overview of Yantai
Updated : 2020-03-13
(chinadaily.com.cn)
Location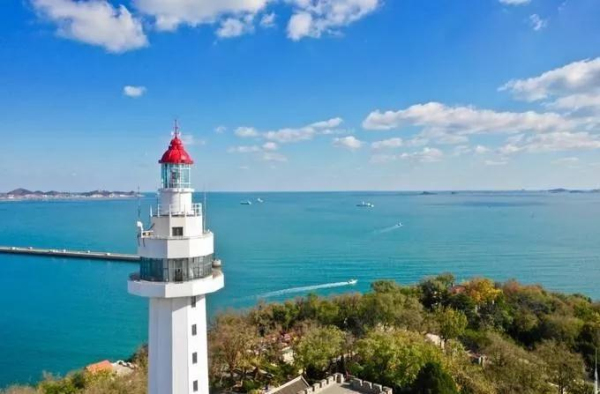 Yantai, a vibrant and beautiful coastal city in East China's Shandong province [Photo/WeChat Account: ytwlgw] 
Yantai, East China's Shandong province has a land area of 13,746.5 square kilometers with a coastline of 1,038 kilometers. It boasts 230 offshore islands and seven natural bays.
The city lies along the Yellow and Bohai seas, bordering Liaodong peninsula, Japan and South Korea across the sea.
Yantai is an important center in the Bohai Economic Rim area, one of China's largest economic circles. It serves as a logistics hub connecting the Beijing-Tianjin Economic Circle and Yangtze River Delta. It is also a gateway city to Japan and South Korea.
The Yantai Area of the China (Shandong) Pilot Free Trade Zone, built in August, 2019, is also helping the city become more open in investment, finance, education and medicine.
Beautiful landscape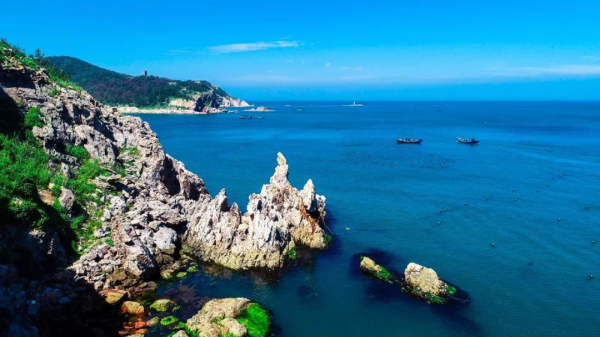 Yantai boasts 230 offshore islands and seven natural bays. The picture shows a view of Changdao Island. [Photo by Jiang Liyan/ provided to chinadaily.com.cn]
Penglai Pavilion is situated on a seaside cliff in the north of Penglai city, Yantai. The mirage of the pavilion makes for a marvelous spectacle and attracts countless tourists every year. [Photo/WeChat account: yantaifabu]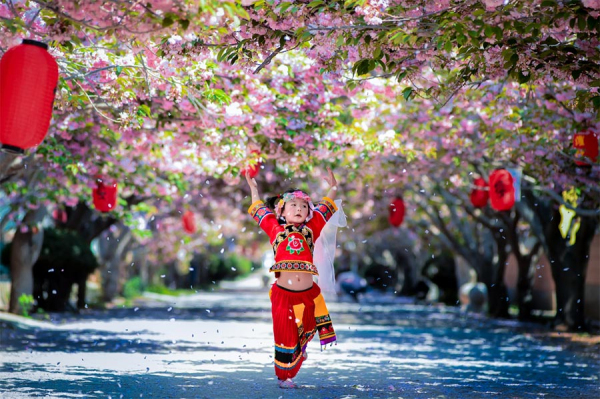 Flowers and trees breathe new life into Yantai, Shandong province during the spring as the weather becomes warmer. [Photo provided to China Daily]
As a pearl shining on eastern Shandong Peninsula, Yantai enjoys blue seas, clear skies, sunshine, golden beaches, stunning off-shore islands and fresh seafood and wine.
Surrounded by the mountains and sea, the city is blessed with a picturesque landscape and four distinct seasons. It is a vibrant and beautiful coastal city, which makes it a great place to live.
History and culture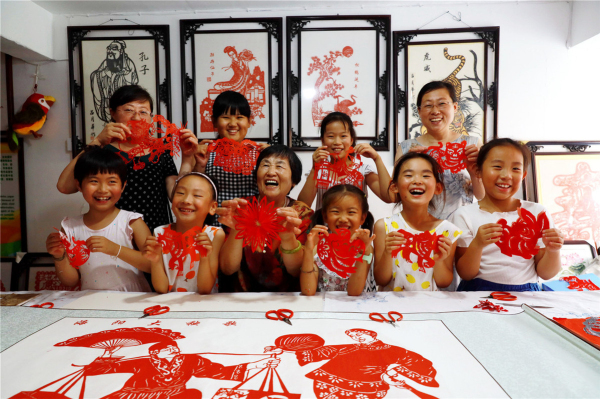 Yantai paper-cutting [Photo by Xu Yong/for chinadaily.com.cn]
Yantai has a long, rich history and culture and boasts a wide range of intangible cultural heritage items such as Yantai dough modeling, paper-cutting and woolen embroidery.
Jiaodong window paper-cutting is unique among Chinese paper-cutting art forms for its focus on storytelling. Its themes can range from simple objects to historical stories, myths and legends.
Yantai woolen embroidery is a traditional handicraft which uses different colors of high-quality wool engraved steel wires. Its history can be traced back to over 2,000 years ago in China.
Yantai has also won global fame for its wine culture. As the largest wine production base in China, the city has held its international wine expo every year since 2007, which enjoys widespread popularity in the industry at home and abroad.