Yantai, Kingston establish sister city ties
Updated : 2019-11-08
(chinadaily.com.cn)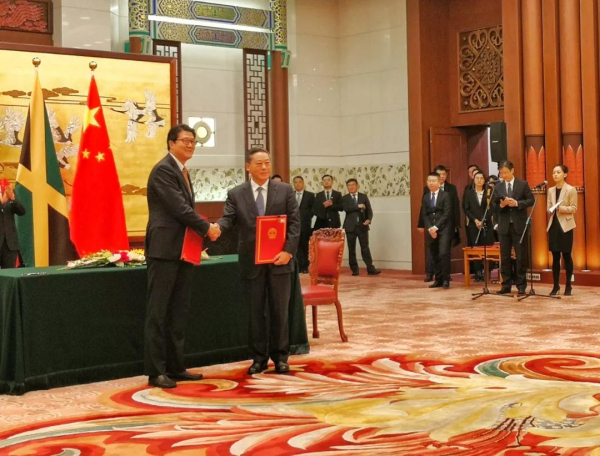 Yantai, East China's Shandong province signs a sister city relationship agreement with Kingston, Jamaica at the Great Hall of the People in Beijing on Nov 8. [Photo/WeChat Account: yantaifabu]
The coastal city of Yantai, East China's Shandong province signed a sister city relationship agreement with Kingston, Jamaica at the Great Hall of the People in Beijing on Nov 8.
The two sides will deepen cooperation in developing marine economy, leisure tourism and fishing resources.
Kingston, capital of Jamaica, is the political, economic, and cultural center of the country and one of the largest metro areas in the Caribbean.
Due to its location on the coast, the city is home to robust marine industries and rich fishing resources. Delroy Williams, mayor of Kingston, visited Yantai in October and spoke highly of the city's business environment and tourism resources.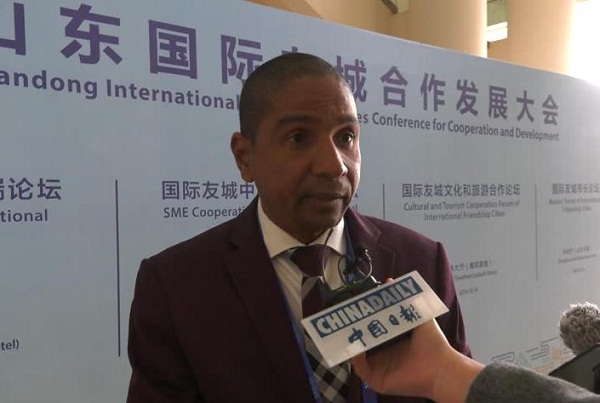 Delroy Williams, mayor of Kingston, speaks highly of the Yantai's business environment and tourism resources at the 2019 Shandong International Friendship Cities Conference for Cooperation and Development in Jinan. [Photo/chinadaily.com.cn]
"Kingston is also posturing to become a destination city and Yantai is known for a tourism city, so there are many things we can learn and also we want to deepen and open opportunities," he said.
Kingston also hopes to learn from Yantai's advanced practices in the construction and operation of port infrastructure, Delroy noted.
The friendly relationship will help Yantai develop its marine economic relationship with Jamaica, boost imports and exports, and development marine economy in the Caribbean region.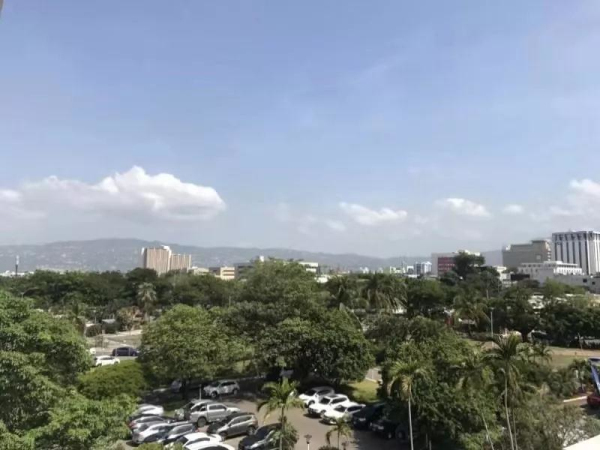 A view of Kingston, capital of Jamaica. [Photo/WeChat Account: yantaifabu]