Yantai apple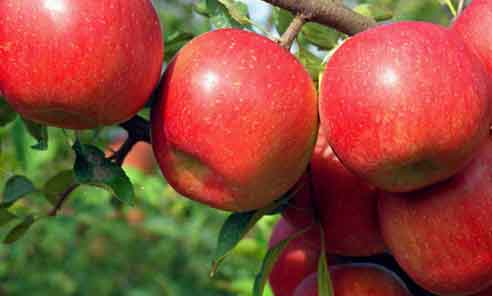 Yantai apple [Photo/Xianjingyantai.com]
Yantai is the hometown of apples. The Yantai apple has more than 100 varieties. Long famous and welcomed by domestic and foreign markets for its bright color and sweet and succulent taste, it has a history of over 140 years.
Yantai, located in the east part of the Jiaodong peninsula, enjoys a high altitude and mild climate. Especially in summer and autumn, the moist air and adequate sunshine provide favorable conditions for apples, making possible Yantai's outstanding versions of the fruit.
Yantai apples have been exported to more than 30 countries and regions including Japan, South Korea, Singapore and Russia.
In 2019, Yantai apples, with a brand value of 13.7 billion yuan ($1.98 billion), have been the top fruit brand in China for 10 consecutive years.