Yantai's trade with EU rises 31.8% in H1
Updated : 2019-07-29
(chinadaily.com.cn)
The total value of Yantai's imports and exports amounted to 136.63 billion yuan ($19.8 billion) in the first six months of 2019, ranking second in Shandong province, according to Yantai customs.
South Korea remains the city's largest trading partner. In the first half of this year, imports and exports to South Korea totaled 21.07 billion yuan, accounting for 15.4 percent of the city's total trade.
During the period, foreign trade to the European Union (EU) surged 31.8 percent to 17.74 billion yuan. The city's imports and exports to countries involved in the Belt and Road Initiative amounted to 26.75 billion yuan, up 12.3 percent.
Exports of agricultural products and labor-intensive products grew steadily. In the first half of the year, Yantai exported 10.65 billion yuan of agricultural products, up 4.5 percent, including 4.49 billion yuan worth of aquatic products. The export of labor-intensive products totaled 6.45 billion yuan, up 8 percent.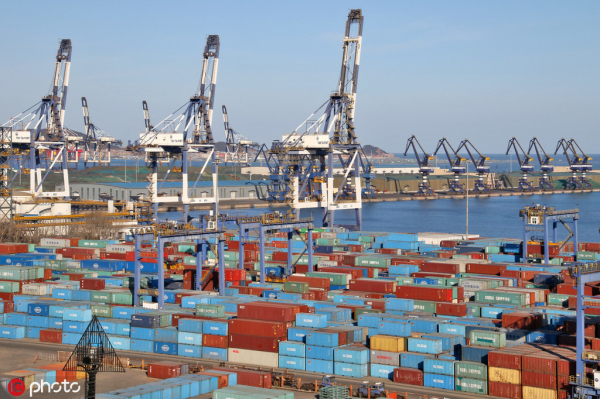 Yantai port, East China's Shandong province. [Photo/IC]