S. Korea, Yantai seek cooperation in intelligent manufacturing
A conference aiming to promote cooperation with South Korean was held in Yantai on May 30, to boost mutual intelligent manufacturing development.
The conference invited more than 100 business leaders from South Korean and Yantai companies such as Doosan Machine Tool, Samsung and Korean Trade and Investment Corporation.
Zhang Dailing, deputy mayor of Yantai, highlighted the importance role intelligent manufacturing played in promoting local economy development.
Sino-South Korea (Yantai) Industrial Park is on construction and will serve as a platform for promoting mutual cooperation, especially for the upgrading of manufacturing.
The conference was sponsored by the Yantai municipal government and organized by the Yantai municipal bureau of industry and information technology.
At the conference, the Industry and Information Technology Bureau introduced the development of Yantai's advanced manufacturing industry.
The Sino-German Industrial Design Center, Tencent Cloud (Yantai) and South Korean company, CK DOT launched a series of roadshows and exchanged views in the field for deep cooperation.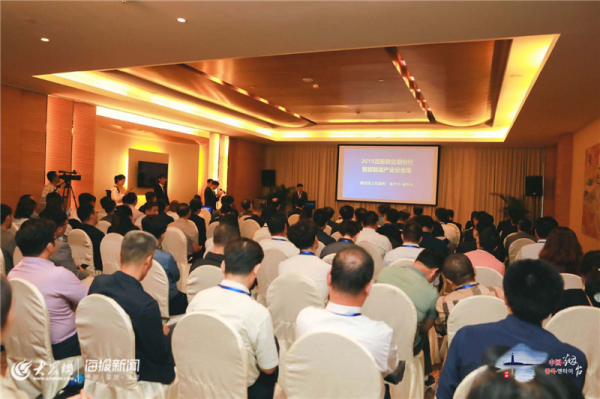 A conference aiming to promote cooperation with South Korean is held in Yantai on May 30, to boost mutual intelligent manufacturing development. [Photo/yantai.dzwww.com ]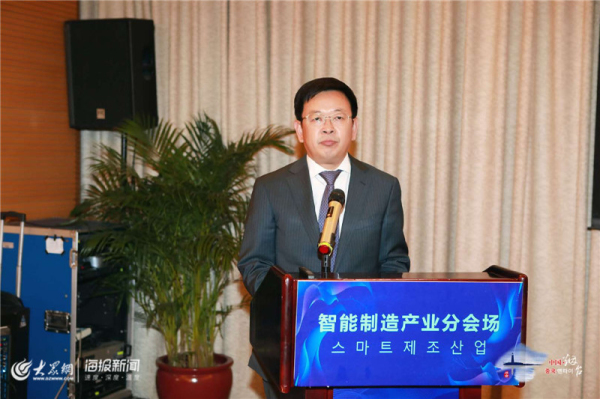 Zhang Dailing, deputy mayor of Yantai, delivers a keynote speech at conference on May 30. [Photo/yantai.dzwww.com]