Intl food and wine festival unveiled in Yantai
Yantai, a coastal city in East China's Shandong province, unveiled its international food and wine festival on May 18, offering visitors a chance to enjoy gourmet food from across the world.
A part of the upcoming second World Senior Tourism Congress, the festival invited 15 excellent chefs from 15 countries including Ireland, the United States, France, Germany, Argentina, and Australia to showcase their featured delicacies.
The second World Senior Tourism Congress is to be held on May 24 to 30 and will launch a series of activities including seminars, an art exchange week and a cultural tourism week to promote senior tours.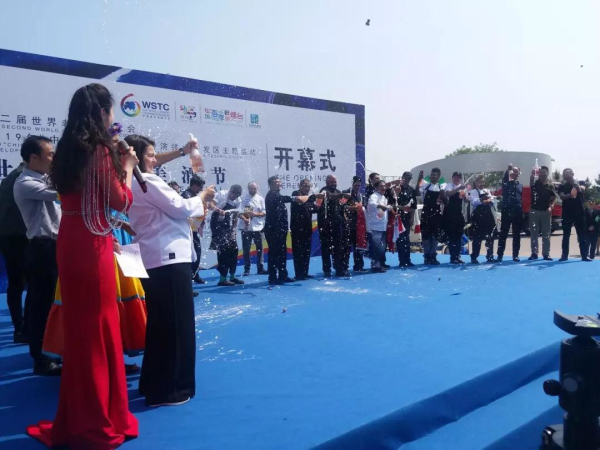 The opening ceremony for the International Food and Wine Festival is held in Yantai, East China's Shandong province on May 18. [Photo provided to chinadaily.com.cn]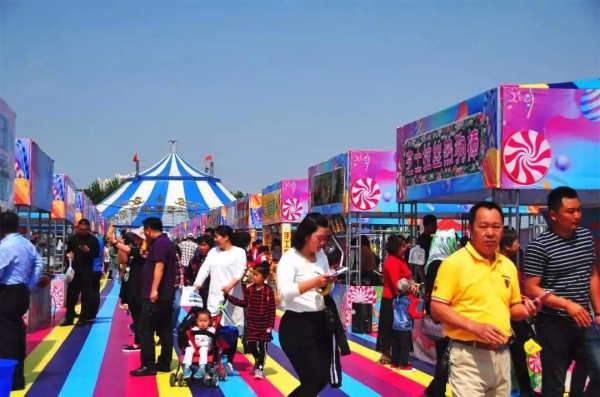 The festival sets up 15 exhibit booths for different countries to display their special delicacies. [Photo provided to chinadaily.com.cn]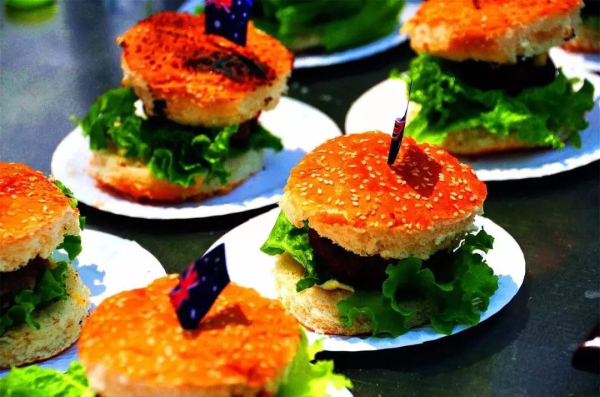 Tempting burgers are on display at the international food and wine festival in Yantai. [Photo provided to chinadaily.com.cn]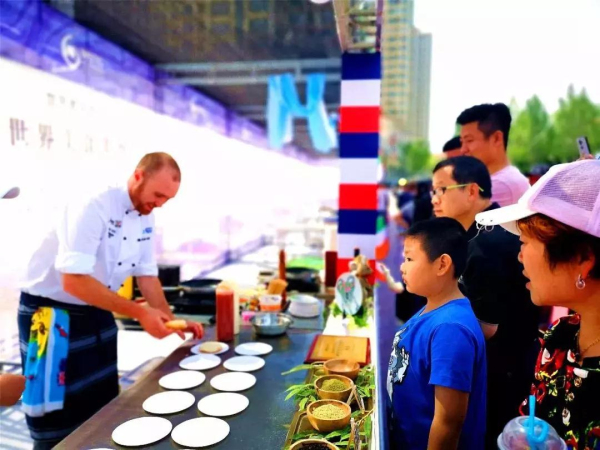 A chef is cooking for visitors. [Photo provided to chinadaily.com.cn]