Yantai hosts first citizens cultural festival
Updated : 2019-04-03
(chinadaily.com.cn)
The First Yantai Citizens Cultural Festival began on March 30, aiming to showcase the area's diverse local culture through a variety of performances and demonstrations.
The festival, the first of its kind in Yantai, set up one main venue at the city's cultural center square and 15 sub-venues in the city's 15 counties and districts. It will stage more than 10,000 distinctive cultural performances.
The festival involves four parts – "sound of spring", "dance of summer", "rhythm of autumn" and "joys of winter". Each part individually boasts more than 1,000 cultural performances and includes a wide array of dances and songs.
Modern dramas and Chinese zither performances will be featured as well. A drama, Sentry Under the Neon Lights, will be played to celebrate the 70th anniversary of the People's Republic of China.
Several traditional art forms will be demonstrated, including Yantai paper-cutting, clay figurines, dough modeling and woolen embroidery. Practitioners of the crafts will perform on-site at the Yantai Cultural Center.
The festival aims to accentuate the city's cultural richness and accelerate the high-quality development of cultural and tourism services. The Yantai government has pledged to host the event every year in order to turn Yantai into a well-known cultural brand across China, according to Yu Yongxin, director of the Yantai publicity department.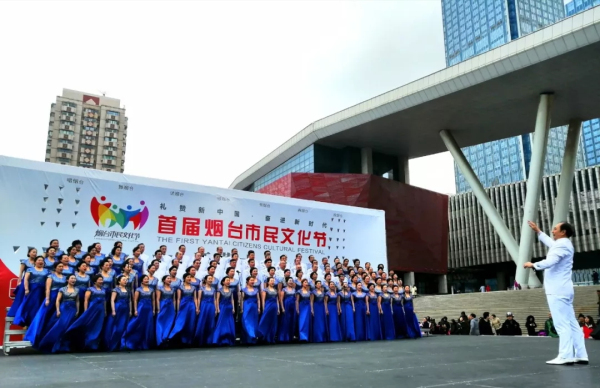 The First Yantai Citizens Cultural Festival begins on March 30, aiming to showcase the area's diverse local culture through a variety of performances and demonstrations. [Photo provided to chinadaily.com.cn]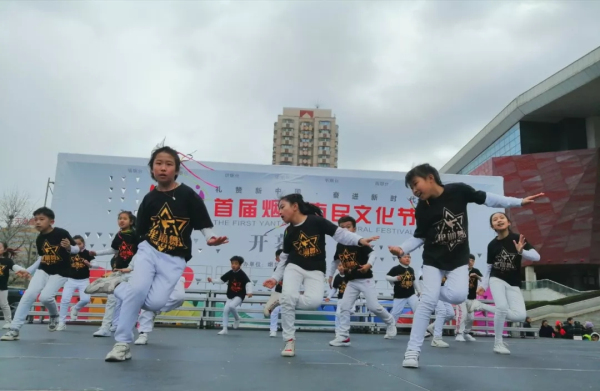 Teenagers perform a fashion dance at the opening ceremony of the First Yantai Citizens Cultural Festival. [Photo provided to chinadaily.com.cn]