Yantai foreign capital utilization increases by 21.7 percent in 2018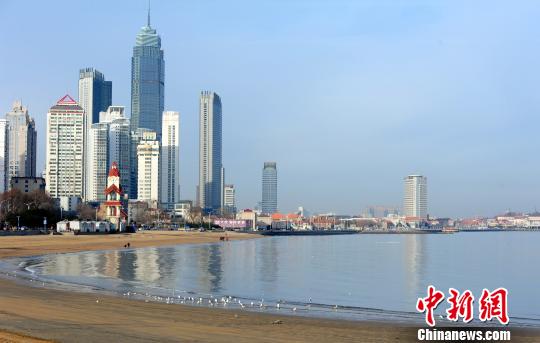 Yantai, Shandong province is a key node city along the 21st Century Maritime Silk Road. It has traded with more than 60 countries involved in the BRI. [Photo/chinanews.com]
The eastern coastal city of Yantai achieved booming results in foreign economic cooperation and trade in 2018, according to a news conference convened by Yantai Municipal Government on Jan 28.
Accordingly, the city's contractual foreign capital utilization reached 30.1 billion yuan ($4.3 billion) with a growth of 47.6 percent year-on-year. Its actual foreign capital utilization was up 21.7 percent to 17.6 billion yuan.
In 2018, Yantai invested in 154 projects, each above 100 million yuan and introduced a total of 75 projects which are among the world top 500, China top 500, and private top 500 companies. The actual foreign capital utilization in the high-end chemical, modern logistics, and modern finance sectors reached 390 million yuan, 230 million yuan and 190 million yuan, respectively.
Located across the sea from Japan and South Korea, Yantai is one of China's first 14 coastal open cities. It has traded with more than 60 countries involved in the Belt and the Road Initiative and also lured investment from hundreds of Fortune 500 companies including GM, Foxconn and Mitsubishi.