Summit held to promote Sino-Korea cooperation
Updated : 2018-10-19
(chinadaily.com.cn)
The Yantai summit on Sino-Korea industrial cooperation was held on Oct 18 with the theme of "New era, new concept and new growth drivers".
It received the attendance of 180 experts from collages and media as well as government officials from South Korea and Yantai.
Park Jin Woong, the consul general of the South Korea consulate general in Qingdao, Zhang Dailing, the deputy mayor of Yantai and Lee Chul Woo, the director of Saemangeum Development Zone in the Korea also participated.
Experts from colleges in South Korea and China introduced the status quo of Yantai industrial parks. Some held a discussion on the development of China-Korea Industrial Park and Saemangeum Development Zone.
Fifteen deals were inked during the summit. 40 representatives from Yantai companies have held further discussions with 25 companies from the six major fields including advanced equipment manufacturing, electronic information, medicine and health industry, and new materials. Finally, a total of 15 deals have been inked at the summit.
Lee said at the summit that China is the largest trade country to South Korea. As the first region to open air routes between China and South Korea, Yantai has cooperated with South Korea numerous times.
He hoped that the two sides can deepen cooperative ties with the basis of the Saemangeum Development Zone.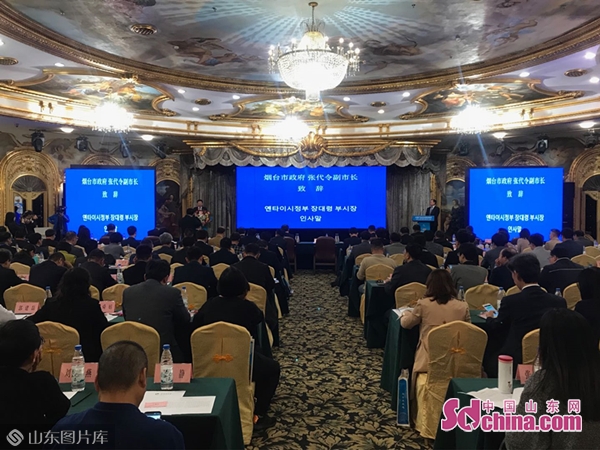 The Yantai summit on Sino-Korea industrial cooperation was held on Oct 18. [Photo provided to chinadaily.com.cn]