How did the ancient royal court celebrate Spring Festival?
Updated : 2018-01-26
(Chinaculture.org)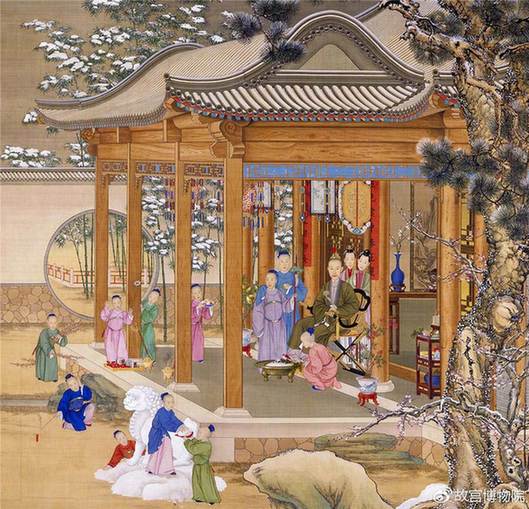 The painting portrays the Emperor Qianlong in the Qing Dynasty enjoying snow in the royal palace during the Spring Festival. [Photo/Official Weibo account of the Palace Museum]
The Chinese New Year is drawing near, and many people are already busy preparing for the biggest festival in China. Usually, for common families, there is a list of traditions to follow during the Spring Festival, such as wearing new clothes, eating dumplings, hanging spring couplets and visiting relatives. Do you know how the ancient emperors celebrated Spring Festival in the royal court? Let's investigate.