Yantai leads the race to build social credit system
The city of Yantai in Shandong province has been recognized for its success in building its city-wide social credit system by China's National Development and Reform Commission (NDRC), the country's top economic planning body.
Cities across China are working to create their own social credit systems, a system that assigns each citizen a social credit score based on their financial history and online consumption and investment habits.
The system is designed to give landlords and tenants, buyers and vendors more security when making transactions. It will also incentivize good behavior, allowing users with a high credit score to pay lower deposits when renting an apartment, for example.
Yantai has made great strides in developing its city-wide system, and the city received high praise at a social credit system summit held in Hangzhou, Zhejiang province on July 18, which was attended by representatives from more than 300 Chinese cities.
The city was presented with the National Innovation Award for Credit City Development at the summit, the only city in Shandong province to win one of the 20 awards.
Yantai's comprehensive credit index was also rated the second best in the country among prefecture-level Chinese cities by the NRDC's National Information Center in a recent report.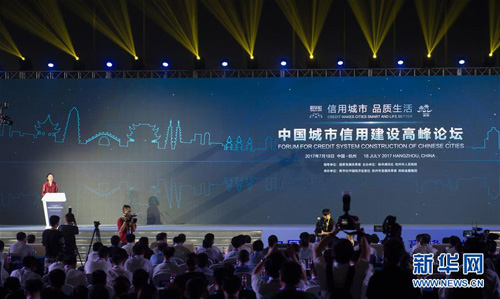 The Summit for Credit System Construction of Chinese Cities opens on July 18 in Hangzhou, capital of Zhejiang province. [Photo/Xinhua]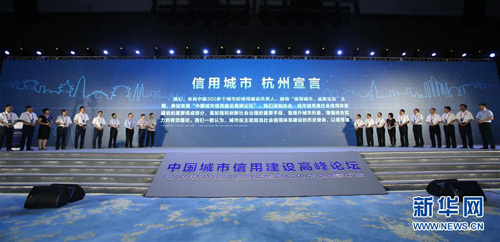 The Summit for Credit System Construction of Chinese Cities announces a declaration aimed at building credit cities on July 18 in Hangzhou, capital of Zhejiang province. [Photo/Xinhua]