China economy 2016 in ten key phrases
Updated : 2017-01-03
(Xinhua)
Despite challenges including anemic world growth and volatile global financial markets, China pressed ahead with key reforms in 2016, had steady growth and improved its global influence. The following ten phrases recap the economic year.
Supply-side structural reform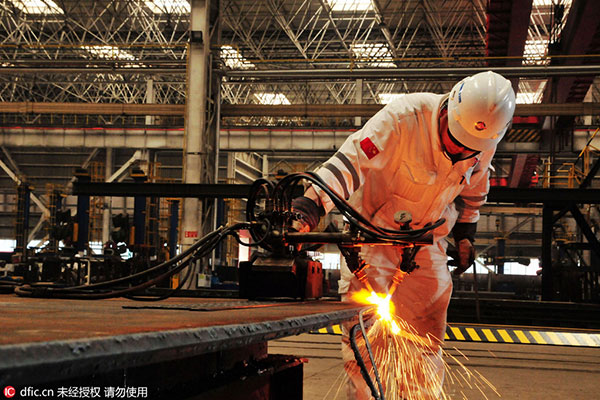 A Chinese worker processes steel at a factory in Qingdao city, East China's Shandong province, July 1, 2016. [Photo/IC]
"Supply-side structural reform" is now a catchphrase in China. Throughout the year, the authorities pushed forward five tasks: cutting industrial capacity, reducing the housing inventory, lowering leverage, cutting corporate costs and improving weak economic links.
The reform has steadily progressed since policymakers proposed it at the end of 2015. A large number of zombie enterprises were shut down this year. Industries plagued by overcapacity and lagging technology must now move up the value chain to stay competitive.