Painting exhibition of naval battles fires up Yantai
Updated : 2016-12-21
(chinadaily.com.cn)
A painting exhibition featuring characters and events in China's nautical history is underway at the Yantai Art Museum.
Sponsored by the China National Arts Fund and organized by the Ocean Art Research Center of Shenzhen University, the countrywide tour exhibition was launched to celebrate the ancient Maritime Silk Road that originated in China two thousand years ago.
Some 300 distinguished guests from the Naval Aeronautical and Astronautical University, reserve navy officers, the city's art circle, and the press attended the opening ceremony held on Dec 17.
More than 60 paintings are on display until Dec 23.
According to one staff member of the Yantai Art Museum, the exhibition will help local citizens to understand more about the age of maritime expedition and the country's marine culture.
Yantai, which has always been a major trading port for Northern China, is a key starting point of the Maritime Silk Road and has been selected by China's Ministry of Finance and the State Oceanic Administration as a pilot city for innovative development projects for the marine economy.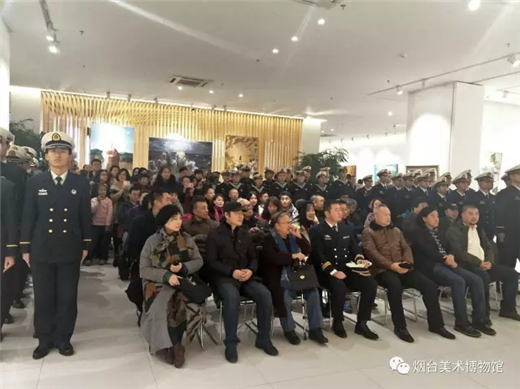 The opening ceremony of a painting exhibition featuring historical characters and events is held on Dec 17 at the Yantai Art Museum. [Photo/ytmsbwg.com]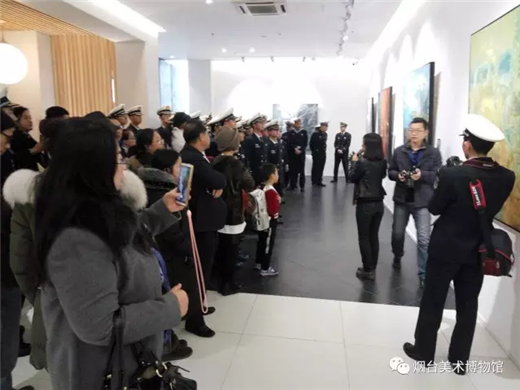 Visitors gather to hear a curator tell the story behind the exhibition at the Yantai Art Museum on Dec 17. [Photo/ytmsbwg.com]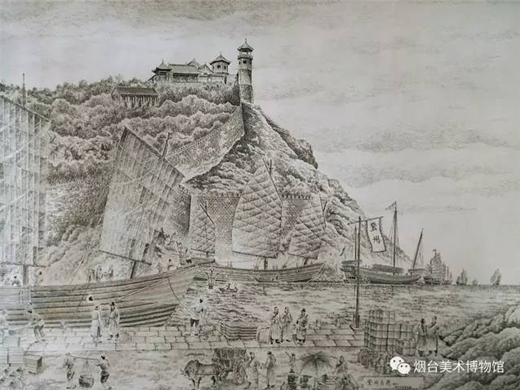 Deng Zhou Gu Gang (The Ancient Port of Dengzhou), created by Gui Zhiren, is on display at the painting exhibition of naval battles at the Yantai Art Museum. [Photo/ytmsbwg.com]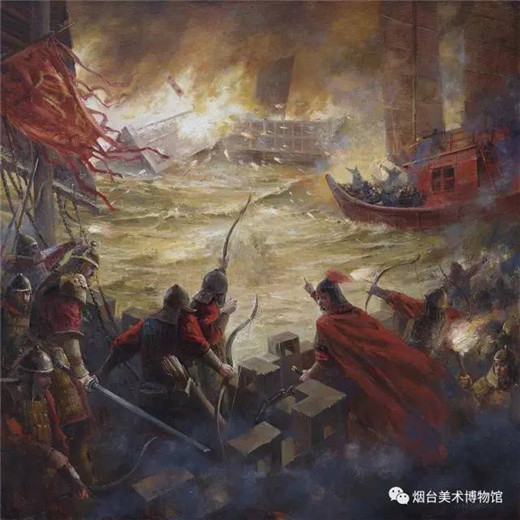 A painting depicting an ancient naval battle scene is on display at the painting exhibition of naval battles at the Yantai Art Museum. [Photo/ytmsbwg.com]