Hu Changhui Chinese ink painting exhibition opens in Yantai
Updated : 2016-11-15
(chinadaily.com.cn)
The Chinese ink painting exhibition of Hu Changhui was inaugurated on Nov 12 at the Cultural Center of Jinan, Shandong province.
Some 60 Chinese ink paintings, all produced by Hu Changhui, are on display. Hu has adopted Western painting techniques within his work, featuring a unique artistic conception, intense color contrast and full structures, providing contemporary ink art with innovative ideas and templates.
Jointly sponsored by the Yantai bureau of culture, broadcasting, television, press and publication, Yantai Artists Association and the Yantai Federation of Literary and Art Circles, the exhibition will last until Nov 16.
Hu Changhui, born in 1979 in Laiyang, a county-level city of Yantai, is a well-known young artist. His work has been widely exhibited throughout China and has received many awards.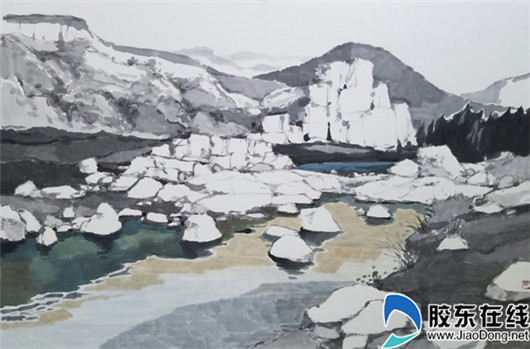 Ling Yan Shan Jian (The Mountain Stream and Rocks), an ink painting produced by Hu Changhui, is exhibited at the Jinan Cultural Center from Nov 12 to 16. [Photo/Jiaodong.net]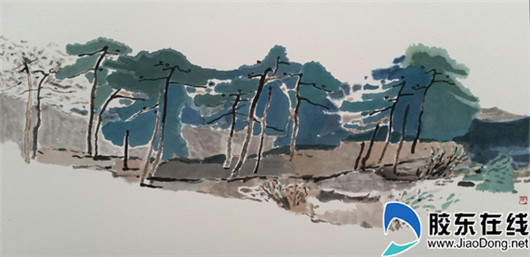 Shan Ding Song Feng (The Wind and Pines on Mountaintop), an ink painting created by Hu Changhui, is exhibited at the Jinan Cultural Center from Nov 12 to 16. [Photo/Jiaodong.net]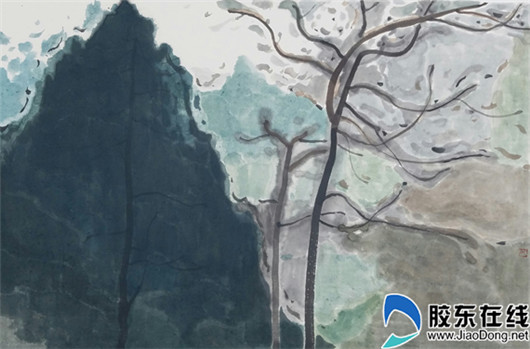 Qing Feng Xu Lai (The Refreshing Breeze), an ink painting created by Hu Changhui, is exhibited at the Jinan Cultural Center from Nov 12 to 16. [Photo/Jiaodong.net]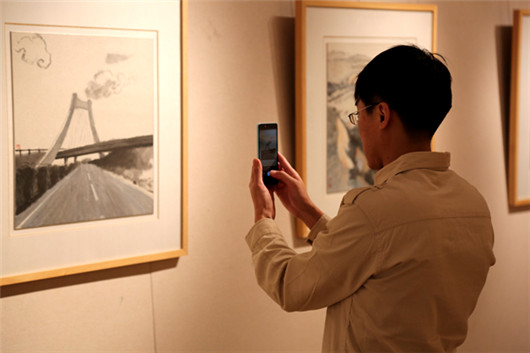 A visitor takes a photo at the Chinese ink painting exhibition of Hu Changhui, which is held at the Jinan Cultural Center from Nov 12 to 16. [Photo/shm.com.cn]