Yantai selected as pilot city for marine economy
Updated : 2016-11-02
(chinadaily.com.cn)
China's Ministry of Finance and the State Oceanic Administration (SOA) recently declared Yantai a pilot city for the innovative development of the marine economy.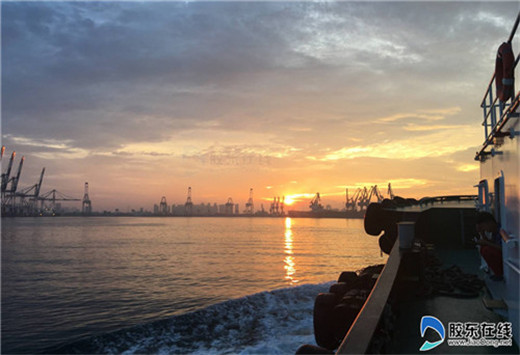 A beautiful sunset view of the Port of Yantai, which has always been a major trading port for northern China, and a key starting point of the Maritime Silk Road.[Photo/Jiaodong.net]
Seven other coastal cities in the country were also designated as pilot cities out of 20 candidates. Other pilot cities include Tianjin, Nantong, Zhoushan, Fuzhou, Xiamen, Qingdao and Zhanjiang.
Yantai will obtain a special grant totaling 300 million yuan ($44.35 million) from the central government to develop its local marine economy. The city will be encouraged to make full use of its local marine resources, upgrade its marine industries, develop marine science and improve the capability of independent innovation in marine industries.
In recent years, China's marine economy has grown to become a driving force in the country's economic growth. Authorities in Yantai will take the opportunity to develop its marine-related industries with the aim of building the city into a strategic city on the 21st Century Maritime Silk Road.