Yantai wine expo sees letters of intent for 120 m
Updated : 2016-10-21
(chinadaily.com.cn)
The 10th Yantai International Wine Exposition was held from Oct 15 to 18 at the Yantai International Expo Center, with letters of intent signed for orders totaling 120 million yuan ($17.76 million).
More than 300 companies from both home and abroad, along with 52,000 visitors attended the exposition, with 529 booths exhibiting all kinds of wines.
Yantai Changyu Pioneer Wine Co, a leading firm in China's wine industry established 100 years ago, decorated its booth with hundreds of pictures promoting the company's centennial history, attracting huge crowds and potential buyers.
Organic wine provided by Grand Dragon, a trendsetter in the country's organic wine industry, drew praise from wine tasters and visitors.
Importers from Beijing, Shenzhen and Shanghai exhibited brut wine at the exposition, and a large numbers of transactions took place.
There was also an exhibition area of creative wine labels showcased the artistic value of wine labels at the exposition.
Field trips to wine chateaus and wineries in Yantai were also organized during the exposition to further promote Yantai wine to customers and merchants from Tianjin, Shanghai, Beijing, Suzhou and Hangzhou.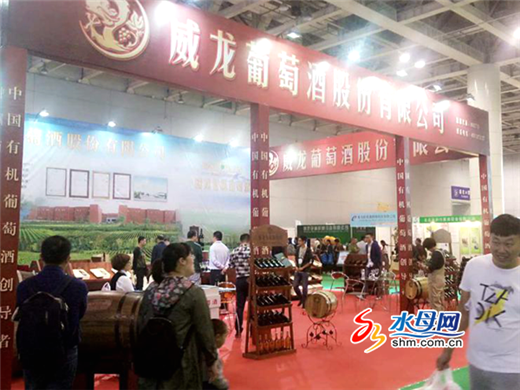 The booth of Grand Dragon, a trendsetter in the country's organic wine industry, at the 10th Yantai International Wine Exposition. [Photo/shm.com.cn]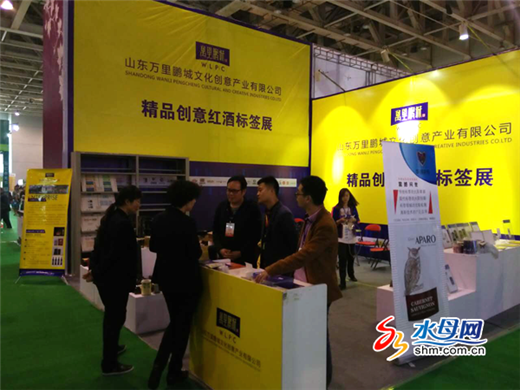 An exhibition area of creative wine labels showcases the artistic value of wine labels at the 10th Yantai International Wine Exposition. [Photo/shm.com.cn]