Yantai hosts fruit, vegetable and food exposition
The 17th International Fruit/Vegetable/Food Exposition was hosted from Oct 15 to 18, at the Yantai International Expo Center.
Some 500 exhibitors and companies, and more than 20 delegations from both home and abroad attended the exposition, which consisted of around 900 exhibition booths, promotional events, forums and trade negotiations.
Exhibits at the expo covered a wide range of products and topics, including fresh fruits and vegetables, cultivars, seed treatments, planting methods, fertilizers and pesticides, and processing machinery and equipment.
The exposition was jointly organized by several United Nations agencies and the Chinese government, including UNESCAP (United Nations Economic and Social Commission for Asia and the Pacific), UNAPCAEM (United Nations Asia Pacific Centre for Agricultural Engineering and Machinery), Chinese Academy of Engineering, Ministry of Commerce, Ministry of Agriculture, and Shandong provincial government.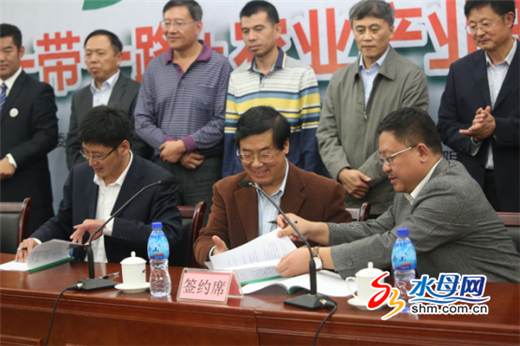 An agreement of strategic cooperation is signed to build a comprehensive agricultural research base during the exposition. [Photo/shm.com.cn]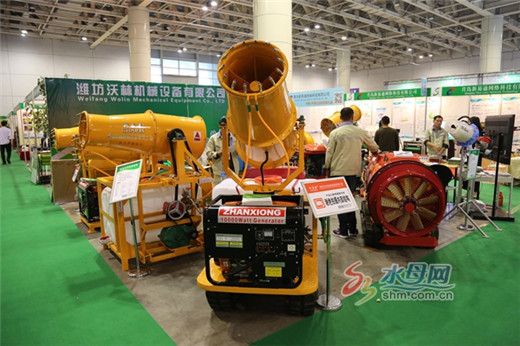 An agricultural equipment booth at the 17th International Fruit/Vegetable/Food Exposition, held at the Yantai International Expo Center from Oct 15 to 18. [Photo/shm.com.cn]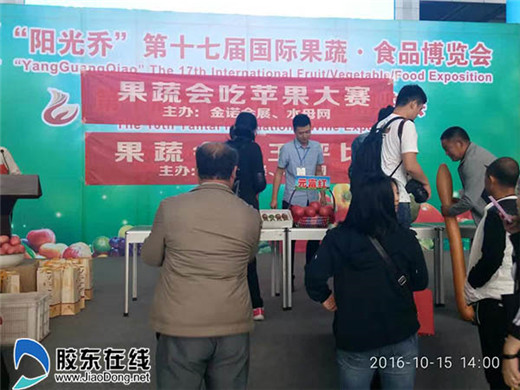 An apple-eating contest is held during the 17th International Fruit/Vegetable/Food Exposition at the Yantai International Expo Center. [Photo/shm.com.cn]