Yantai Bonded Port Area proves attractive for foreign firms
Updated : 2016-10-17
(chinadaily.com.cn)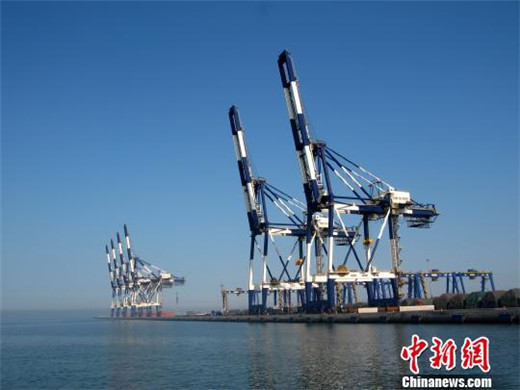 The Yantai Bonded Port Area. [Photo/Chinanews.com]
The Yantai Bonded Port Area is now home to 150 foreign-invested enterprises, with total investment hitting 8.41 billion yuan ($1.25 billion), making it the veritable hotspot for investment with potential for significant returns.
Foreign investors mainly come from Asia, America and Europe, with investment fields covering electronics manufacturing, auto parts processing, and bonded services.
The port area has established five commodity display centers, attracting more than 100 dealers from over 30 countries, with around 3,000 varieties of goods on display such as grape wine, milk powder and healthcare products. The centers have helped Yantai enhance communications and cooperation with countries from Asia, Europe and America.
A cross-border e-commerce industrial park has started operations in the port area following the approval of the General Administration of Customs in 2015, as the 14th pilot city for cross-border e-commerce services.
Top executives of the Barossa Grape and Wine Association and Unicognac SA, one of the world's leading wine producers, have been hired by the port authority this year as senior investment promotion advisers to boost the international profile of the Yantai wine industry.
The second phase of Yantai Bonded Port Area was approved on Oct 12. Covering an area of 1.35 square kilometers, the project is designed to develop emerging businesses in areas such as transit, purchase, and distribution of international commodities, in a bid to attract more foreign investors.