Wushu enthusiasts compete in Yantai
Updated : 2016-08-10
(chinadaily.com.cn)
Besides the Rio Olympics, there is competitive sport taking place at the 13th China Yantai International Wushu Festival from Aug 8 to 10, in Yantai, Shandong.
The martial arts contest was held during the first two days of the festival, with such sports as Chinese boxing, Chinese wrestling and tai chi. A taekwondo competition will also take place on Aug 10.
The newly included sports, such as karate and "qigong" — a type of Chinese breathing exercise — will be the highlights of this year's festival. In addition, a photographic exhibition will be staged, as well as a separate exhibition for painting and calligraphy.
The event will involve more than 2,000 athletes from 13 countries, including Russia, Germany, the US, the UK, France, Spain, Australia and Sweden.
Participants have appeared excited and highly motivated to take part.
"It's the first time I have joined in an international wushu festival here. I feel very excited and look forward to the competition," a 14-year-old teenager said.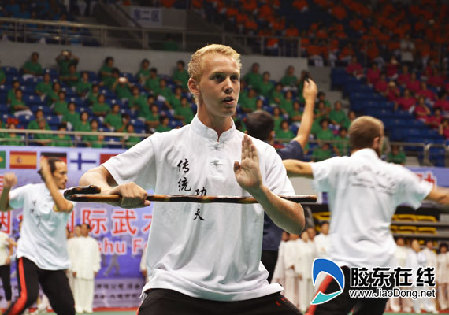 Foreigners from 13 countries take part in the competition. [Photo/jiaodong.net]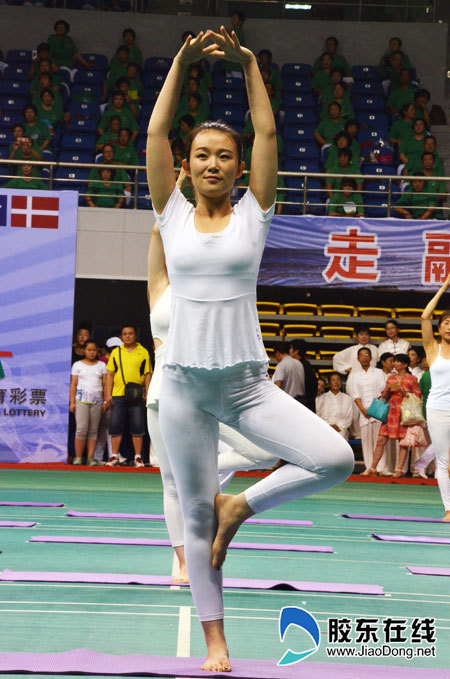 A yoga performance at the opening ceremony of the 13th China Yantai International Wushu Festival, Aug 8 [Photo/jiaodong.net]