SAFEA in 40 years of reform and opening-up (part 5)
Updated: 2018-11-27
China International Talent Exchange Foundation
The China International Talent Exchange Foundation is a non-profit organization authorized by the Chinese government to provide services and support for international communication and cooperation between talented individuals. The foundation is managed and guided by SAFEA. Its funds, used for that purpose in government departments, enterprises, research institutions, and civil organizations, come from government funding and donations from the public. The foundation is in charge of obtaining, managing and operating the funds, employing foreign experts, organizing overseas training, supporting research and development of high-tech industries, and providing consulting services for international communication.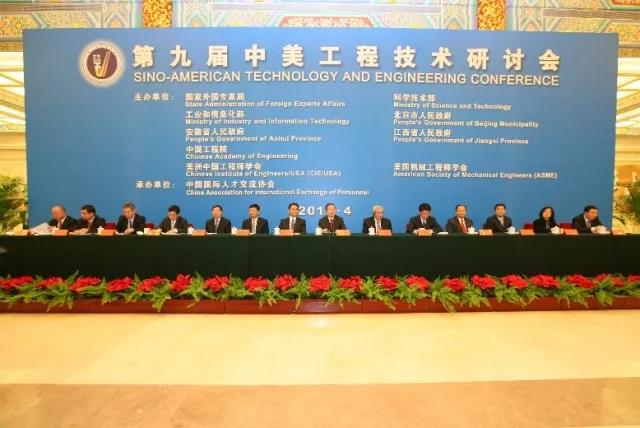 Sino-American Technology and Engineering Conference. [photo/safea.gov.cn]
1.The foundation has established friendly and cooperative relations with nearly 300 non-governmental international talent exchange organizations, professional associations and related institutions in more than 60 countries.
2.The foundation has set up 13 offices in the countries and regions where China has introduced intelligence, and sent representatives to conduct research, organize projects, provide expert services and conduct liaison work.
3.It has also established China's international talent market, and set up 32 sub-markets and professional international talent markets in cities with more concentrated international talent exchange activities, and set up special windows for foreigners working in China to offer one-stop services such as licenses and social insurance.
4.The foundation has actively participated in the country's major talent introduction projects. The foundation undertakes the liaison work of high-end foreign experts, organizes activities, helps enrich the lives of foreign experts, and helps them integrate into social life in China.
5.Hosting a series of major international talent exchange activities such as the Sino-American Technology and Engineering Conference, the foundation is building an international talent exchange service platform. The Sino-American Technology and Engineering Conference has been held for 11 consecutive years, with nearly 800 foreign experts and more than 2,100 Chinese experts as delegates.
6.Actively striving for talent resource development projects in developed countries and regions, and cultivating professionals in all walks of life, the foundation has initiated a number of high-quality international talent exchange projects with organizations such as the Swedish International Development Agency, the Canadian International Development Agency, and the Israel International Cooperation Center. It has also established the Hong Kong Peihua Foundation Project.
7.The foundation has set up the Marco Polo Award, the Yanhuang Award, the Bauhinia Cup and other awards to recognize foreign friends and friends from Hong Kong and Macao who contributed to the exchange of talents between China and other countries.
8.Through talent exchange activities, the friendship between Chinese people and the people of all countries has been enhanced.
The China International Talent Exchange Foundation has given powerful assistance to the government in implementing foreign intelligence introductions and expanding the policy of opening to the outside world. It has become a direct platform where talents in different fields can communicate with each other, and a bridge for friendly exchanges between Chinese and foreign people. It has become a platform for major Chinese and foreign talent exchange activities.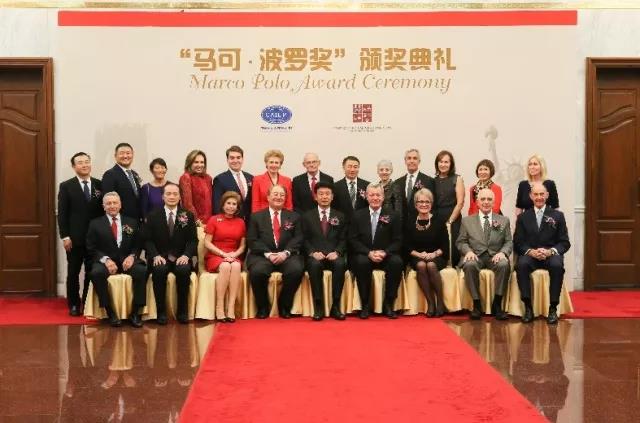 Marco Polo Award Ceremony. [photo/safea.gov.cn]