SAFEA in 40 years of reform and opening-up (part 3)
Updated: 2018-11-27
Department of Cultural and Educational Experts
Responsibilities: Formulating administrative measures for overseas experts in the fields of education, science, culture and healthcare; examining and approving key OEI plans that are financed by special state funds; and coordinating the implementation of such state plans.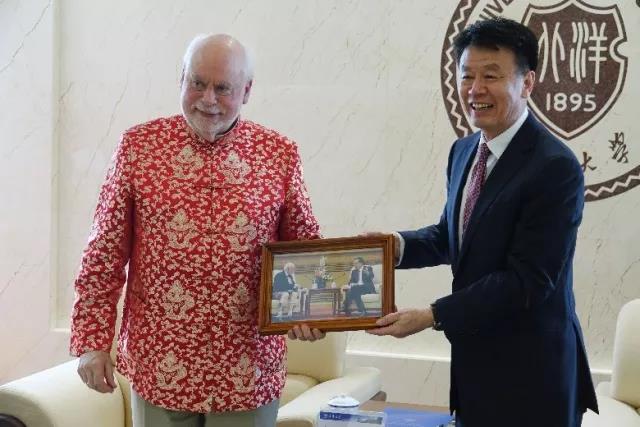 Zhang Jianguo (right), administrator of the State Administration of Foreign Experts Affairs (SAFEA), presents a souvenir to professor J. Fraser Stoddart of the School of Pharmaceutical Science and Technology (left). [photo/safea.gov.cn]
1.Promote the implementation of the "Internationalization Demonstration College Promotion Plan"
Beginning in 2014, the SAFEA and the Ministry of Education jointly launched the "Internationalization Demonstration College Promotion Plan", and selected some colleges and universities to carry out pilot projects. Internationalization construction was improved, resulting in management system and scientific research teams. Reform of teaching and student training methods has been carried out internationally, which has achieved positive results. At present, 14 universities have joined the program.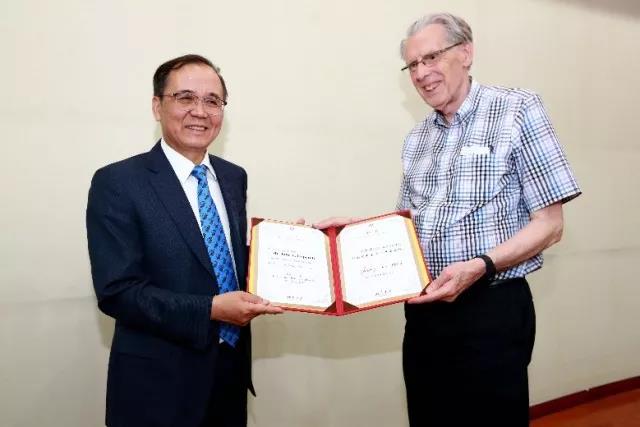 Lin Jianhua (left), President of Peking University, issues a letter of appointment to Professor John Hopcroft (right). [photo/safea.gov.cn]
2. Strengthen guidance and demonstration effect of the "111 Plan"
In 2006, the Ministry of Education and the SAFEA jointly launched a Program for Introducing Talents to Universities ("111 Plan"). It aims to upgrade the scientific renewal and peers competition of Chinese universities by establishing innovation centers and gathering groups of first-class minds from around the world. It will bring in about 1,000 overseas talents from the top 100 universities and research institutes worldwide. These experts will team up with domestic research infrastructures along with 100 subject innovation centers to be set up in universities.
Since the 18th National Congress of the Communist Party of China, the "111 Plan" has paid more attention to project construction quality. As of March 2018, it has built 421 intelligence-inducing bases covering 83 central universities and 36 bases covering 32 local universities.
The "111 Plan" bases improved policies and mechanisms, and broadened the channels for attracting talents from overseas. At present, 457 intelligence-inducing bases have introduced more than 5,000 overseas talents, including more than 3,200 professors, over 210 academicians, and over 280 "Chang Jiang Scholars". The quality of imported talents has improved significantly.