Seminar for officials from countries along the Belt and Road held in Beijing
Updated: 2017-08-30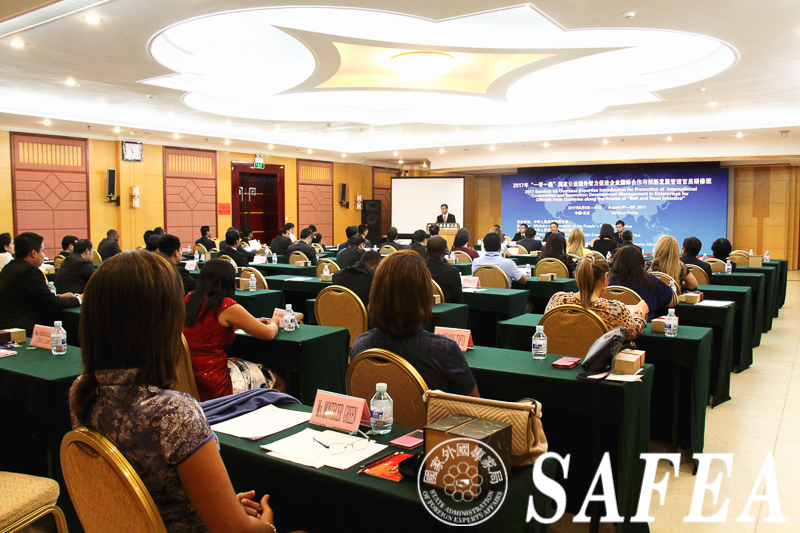 Seminar on introduction of overseas expertise for promotion of international cooperation and corporate management of innovative development for officials from countries along the route of the Belt and Road is held in Beijing on August 25.[photo/safea.gov.cn]
The 2017 seminar on introduction of overseas expertise for promotion of international cooperation and corporate management of innovative development for officials from countries along the route of the Belt and Road was held in Beijing on August 25.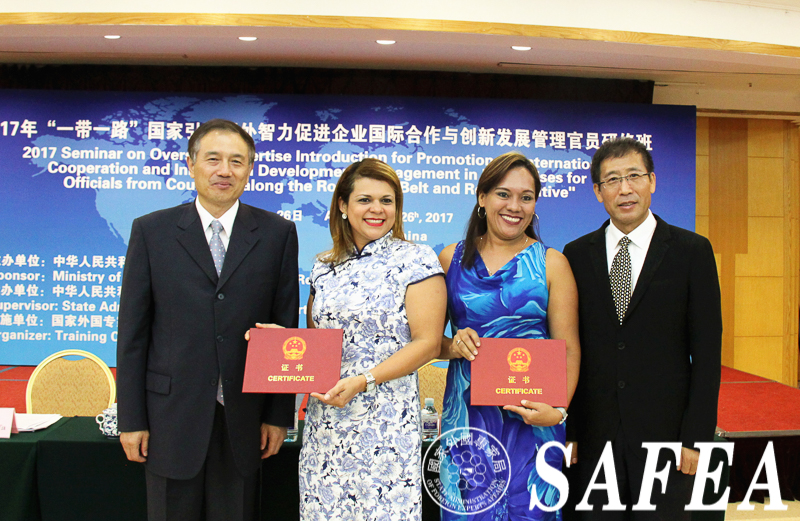 Trainnes receive their graduation certificate.[photo/safea.gov.cn]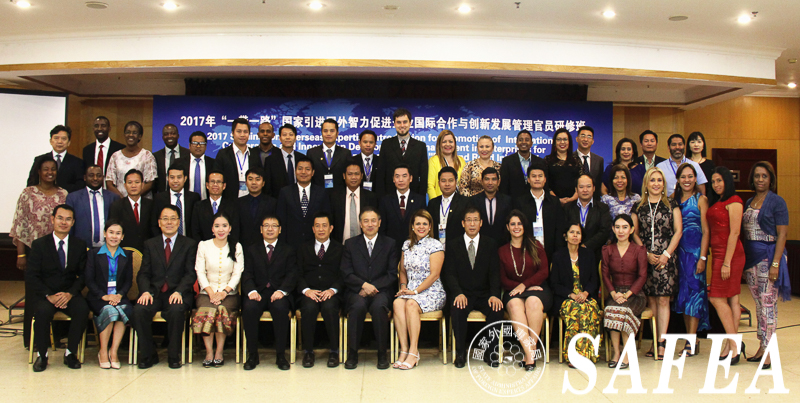 Trainees and leaders of SAFEA pose for a photo.[photo/safea.gov.cn]
Forty-three trainees from five countries, Panama, Laos, Tanzania, Latvia and Nepal, attended the seminar and received graduation certificates.