Foreign talents awarded for community building suggestions
(safea.gov.cn)
Updated: 2016-12-19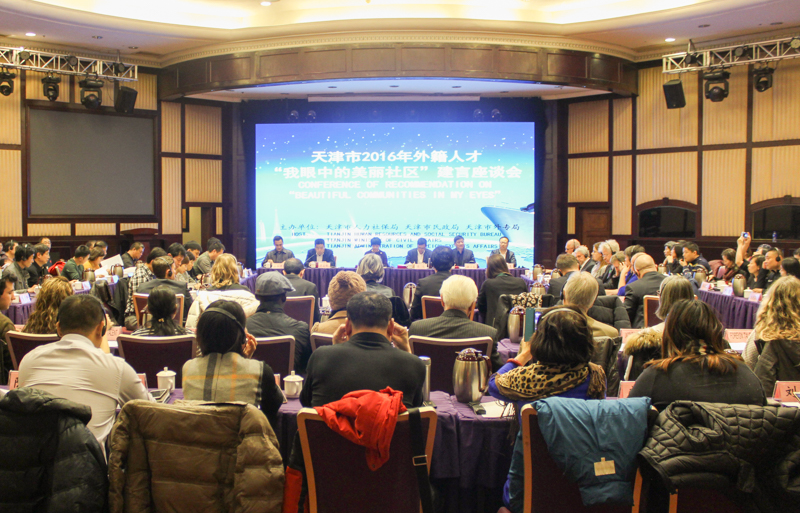 Foreign experts attend a symposium on "Building beautiful communities" in Tianjin Dec 8. [Photo provide by Tianjin Municipal Bureau of Foreign Experts Affairs]
Foreign talents were awarded certificates of honor for providing suggestions for "building beautiful communities" in a homonymous symposium in Tianjin on Dec 8.
The activity for collecting ideas of foreign talent started this September. It intends to further develop and make use of international intellectual resources and encourage foreign talents in Tianjin to contribute to the construction of "Beautiful Communities".
More than one hundred foreign talents submitted 113 reports in this activity. Two won first prizes, five won second prizes, ten were awarded third prizes and ten received honorable awards.
The majority of participants are high-level foreign experts included in The Recruitment Program of Global Experts or those who won Haihe Friendship Awards.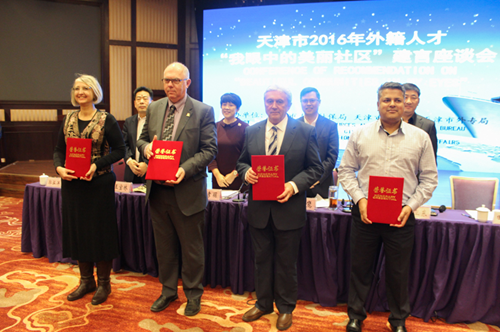 Foreign experts accept their awards. [Photo provided by Tianjin Municipal Bureau of Foreign Experts Affairs]
In the symposium, four high-level foreign experts from the US, South Korea, Japan and Italy who live in Tianjin were invited to give lectures on this topic.
They also exchanged ideas with personnel responsible for community construction on subjects such as innovation of community governance systems, community services and optimization of communities' cultural and dwelling environments.
What we do
SAFEA is responsible for certifying foreign experts to work in the Chinese mainland and organizing overseas training for Chinese technical and managerial professionals.