Anhui issues its first foreigner's work permit
(safea.gov.cn)
Updated: 2016-11-14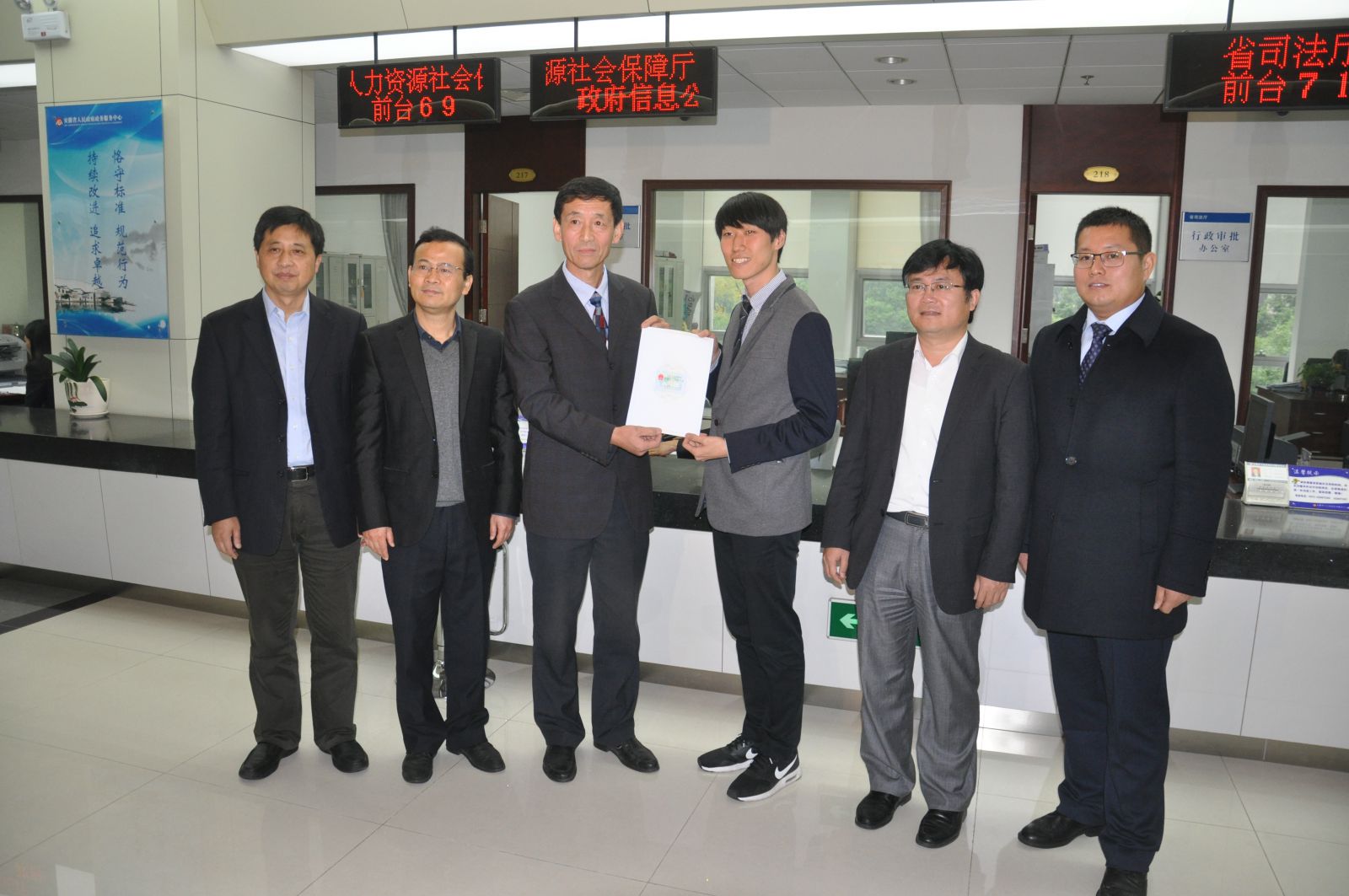 Korean professor from University of Science and Technology of China receives Foreigner's Work Permit on November 1. [photo/safea.gov.cn]
The Anhui Administration of Foreign Experts Affairs issued its first Foreigner's Work Permit under a new policy launched on November 1. A Korean professor working in the University of Science and Technology of China received the first work permit on November 7, marking the beginning of a new era in management and service work for foreigners in Anhui.
The former double-track system, involving border entrance permits and foreign experts permits for overseas employees in China, has been streamlined into one system under reforms initiated by the State Council and implemented by the State Administration of Foreign Experts Affairs. Trials of the integrated mechanism were launched in Beijing, Hebei, Tianjin, Anhui, Shandong, Guangdong, Sichuan and Ningxia Hui Autonomous Region on November 1.
There were 6,676 foreigners working in Anhui in 2015. They contributed to the development of personnel training, modern equipment manufacturing and many other industries, and greatly promoted the economic growth of the province.
What we do
SAFEA is responsible for certifying foreign experts to work in the Chinese mainland and organizing overseas training for Chinese technical and managerial professionals.