Lu Ming meets with Dalian Social Security officials
(safea.gov.cn)
Updated: 2016-03-11
Lu Ming, deputy administrator of the State Administration of Foreign Experts Affairs, met with Di Shujun, director-general of Dalian's Bureau of Human Resource and Social Security in Beijing on March 9. Di introduced talent introduction in Northeast region's old industrial bases.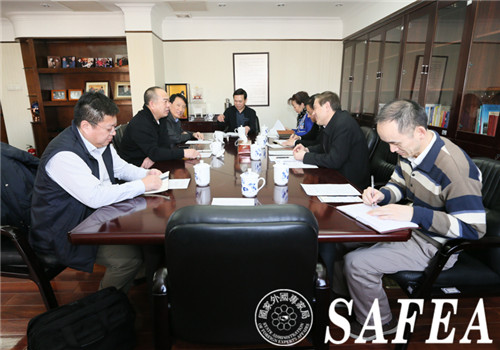 Lu praised Dalian's achievements in foreign talent introduction, and said he hopes Dalian can revive old Northeastern industrial bases, improve talent introduction and promote China's innovation.
Officials from SAFEA and Dalian also attended.
What we do
SAFEA is responsible for certifying foreign experts to work in the Chinese mainland and organizing overseas training for Chinese technical and managerial professionals.