Industry leaders emerge in standardization push
By Ren Xiaojin ( China Daily )
Updated: 2017-06-28
| | | | | | | | | |
| --- | --- | --- | --- | --- | --- | --- | --- | --- |
|   | | Print | | Mail | | Large Medium  Small | | 0 |
These companies are prime examples of regulated production improving their market position
Leading companies and enterprises in Qingdao, Shandong province, have set good examples for standardization and have enhanced the global image of Made-in-China products, according to local officials.
Qingdao is the first Chinese city to put forward standardization proposals, encouraging its companies to apply their independent technology as industrial standards.
This not only helps to boost productivity by regulating production, but by doing so, companies are also able to take a leading role in their respective industries.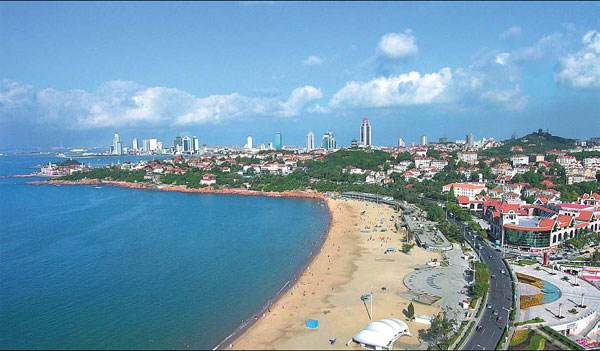 Not only renowned for its picturesque natural views, Qingdao in Shandong province now strives to be a demonstration area for China's industrial standardization and innovation. Photos Provided to China Daily
The city is home to a number of leading companies such as Sanli Group, Haier Group, Hisense and CRRC, and many of them have become the face of Made-in-China products.
Hengda Group, a shoe-pad manufacturer, is one of this group of companies. Although the shoe pads are sometimes underappreciated, it has large business potential while few standards have been made in this specific line of manufacturing.
The company, with its outstanding research and development capacity, took the initiative to set international standards in order to take a dominating role in the market. Hengda innovates every link of its manufacturing system, including management, marketing and R&D.
The group has also participated in making 45 national standards in the area. It has patented 1,034 items in recent years, according to the company.
In the era of the Industrial 4.0 strategy, Hengda has worked and will keep working on new models for the shoe-making business, according to the company. By combining culture, health and technology, the company aims to upgrade the traditional business.
Industrial standardization has also expanded to the smart manufacturing sector. Another company that stands out from the crowd is Haier, a consumer electronics and home appliances company that manufactures fridges, air conditioning units, mobile phones and many other products.
Haier has been committed to industrial standardization since it first started. In 1984, the group introduced about 2,000 industrial standards related to making fridges and has set up a relatively complete corporation standard system.
Since then, Haier has been aiming to be the rule-maker rather than a follower, according to the company.
By the end of 2016, Haier had proposed amending 90 international standards. Forty-three have already gained approval. The company has also taken part in the making and amending of 410 industrial standards in China, among which 365 have been approved. Haier is also the first and only Chinese home appliance company to be accepted as a member of the Market Strategy Board of the International Electrotechnical Commission, a global standards and conformity assessment body for all fields of electrotechnology.
"There are some distinguishing features about Haier's intelligent manufacturing. The first is the fact it has been engaging in the Industrial 4.0 era," said Eckart Uhlmann, head of Fraunhofer Institute for Production Technology, a research institute with focus on all aspects of production technology. "The second is the complete mechanism for intelligent manufacturing."
Uhlmann said that Haier has mapped out an overall plan covering manufacturing, logistics, supply chain, marketing and sales, and human resources.
Hisense - a Qingdao-based white goods and electronics manufacturer - started standardizing its production processes in 2005.
It has accelerated its R&D process, ensured the quality of goods and boosted its revenue with clear industrial standards.
In the past few years, the group has accelerated the progress of establishing standards for LED screens and laser display production in China. At present it is also eyeing intelligent public transportation.
After seven national standards were set up thanks to the efforts of the group, it has become a leading brand in the domestic market.
"2017 is a crucial year in the 13th Five-Year Plan (2016-20) period, it is also the year to deepen supply-side economic reform," said Ji Jiadong, head of the Qingdao bureau of quality supervision. "It requires us to promote the progress of standardization and make a national example."
He added that the city government has issued an overall plan from 2016 to 2020, focusing on standardization. It covers 17 areas, spanning from modern services, modern agriculture, technology and administration to high-end manufacturing.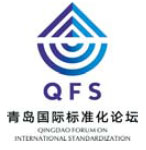 "Standardization is the foundation for industrial innovation, it will help enhance the competitiveness of brands and accelerate industrial upgrading," he added.
The government will undertake the work plan in the future and encourage outstanding companies and enterprises along the way in order to speed up the progress of standardization.
renxiaojin@chinadaily.com.cn
Specialized center plays a key role for local clients integrating into global economy
A non-profit platform for scientific research, applications and services of qualified standards, the Qingdao Institute of Standardization is the only professional organization of its kind in the city, offering domestic and international standards, technological and legal support and inspection and consulting services to its clients.
The institute is mainly responsible for the management and application of organization codes in Qingdao as well as the research and publication of standardization. It also provides standard information services for the construction of museums in the city. Playing a key role in serving social and economic transformation of Qingdao, the institute covers the technological services in the whole process of standardization from information query and downloads, training, systematic planning, research and application to marketing and evaluation of the results. By the end of 2016, it had restored more than 1.52 million bibliographic data lists and 380,000 standardization texts. To date, the institute has established ties with 163 global organizations such as ASTM International in the United States, the International Electrotechnical Commission, the International Organization for Standardization and the International Telecommunications Union.
Last year, the institute provided information query and consulting services for more than 400 enterprises in Qingdao. It held public training on the construction of enterprises' standardized systems and document integrations to cultivate thousands of professionals in the sector. This year, the institute will launch 10 sessions of training on standardized positions and skills and make a "Qingdao standard" in areas such as taxes and transformations of scientific achievements, to further promote economic and social development.
(China Daily 06/28/2017 page23)