Gingko trees add autumn color at Shenyang university
By Yang Min(Chinadaily.com.cn)
Updated: 2017-10-24
While freezing temperatures have now arrived in Northeast China, people in Shenyang are still lucky enough to be able to enjoy the splendor of golden leaves.
The leaves from the gingko trees have turned a bright yellow on Gingko Avenue at Shenyang Agricultural University, where hordes of local residents and tourists have been coming to witness the stunning autumn scenery.
The avenue is 1,138-meters long, and is lined by bright yellow gingko trees on both sides.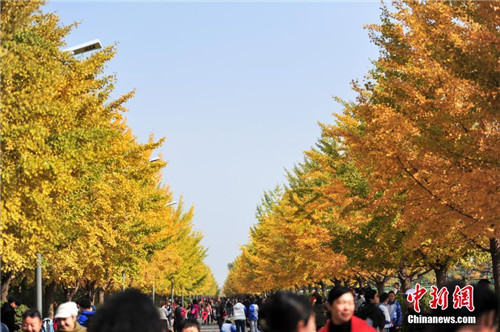 Yellow ginkgo trees on Gingko Avenue at Shenyang Agricultural University on Oct 20.[Photo/Chinanews.com]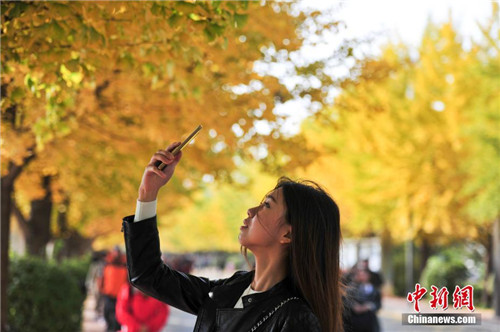 A tourist photographs gingko leaves at Shenyang Agricultural University on Oct 20.[Photo/Chinanews.com]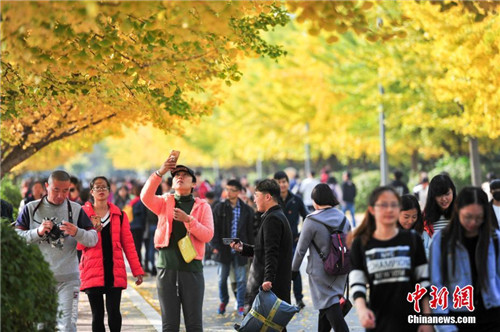 Tourists take photographs on Gingko Avenue at Shenyang Agricultural University on Oct 20.[Photo/Chinanews.com]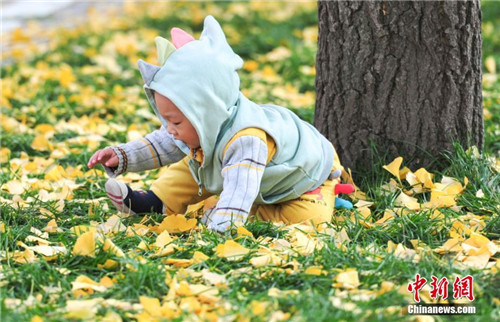 A child plays under a gingko tree at Shenyang Agricultural University on Oct 20.[Photo/Chinanews.com]