Faku trade fair gains popularity for ceramic industry
By Yang Min(Chinadaily.com.cn)
Updated: 2017-09-29
The 14th Shenyang Faku International Ceramics Trade Fair got underway on Sept 26 at Faku county of Liaoning province's capital city, Chinanews.com.cn reported.
The three days event will display the newest ceramic manufacturing equipment, techniques and technologies to promote ceramic products to domestic and overseas markets. The event serves as a platform for ceramic merchants to expand their market share. It is also a good opportunity to improve the brand influence of Faku's ceramics while transforming and upgrading the ceramics industry.
According to the sponsor of the event, a variety of new products covering architectural ceramics, artistic ceramics, sanitary wares and ceramic raw materials covering an area of over 600,000 square meters will be on display to attract visitors.
In addition, the Faku County Ceramics Industry Development Forum, Shenyang Faku Calligraphy and Painting Exhibition, and Faku Ceramic Art Exhibition will be held at the Faku Ceramic Creative Showcase Center.
This year's trade fair highlights the launch of a new ceramics transportation model. Ceramic products will be transported by railway instead of the usual road transport model, to save time and cut logistics cost for Faku businesses.
Up until now, the event has been successfully held 14 times. Over a 10-year period, with about 150,000 merchants from home and abroad gathering in Faku to discuss products and sign deals worth over 30 billion yuan ($4.52 billion) in sales revenue.
Faku, often referred to as "China's Ceramic Valley", started its ceramic manufacturing industry back in 2002. In over 15 years, it has established its own industrial park, where 248 businesses call home.
The park mainly undertakes research, production, and sale of architectural ceramics and artistic ceramics.
At present, the Faku industrial park has about 1,000 ceramic brands and 12 categories of ceramic products, and a complete industrial chain has taken shape.
In the first half of 2017, the gross industrial output value of the industrial park reached 31 billion yuan and sales revenue topping over 40 million yuan.
The Faku industrial park has become the most important ceramic base in the whole Northeast Asia area.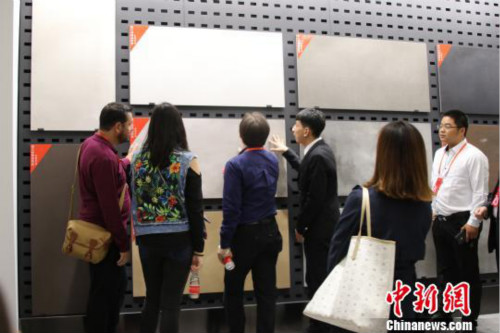 Overseas merchants visit ceramic pavilion to negotiate deals at the 14th Shenyang Faku International Ceramics Trade Fair in Shenyang on Sept 26. [Photo/Chinanews.com]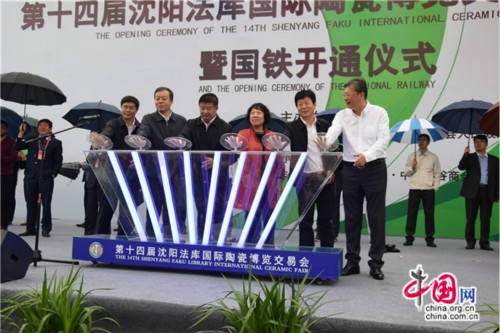 Officials and business representatives pose for a group photo at the opening ceremony of the 14th Shenyang Faku International Ceramics Trade Fair in Shenyang on Sept 26.[Photo/Chinanews.com]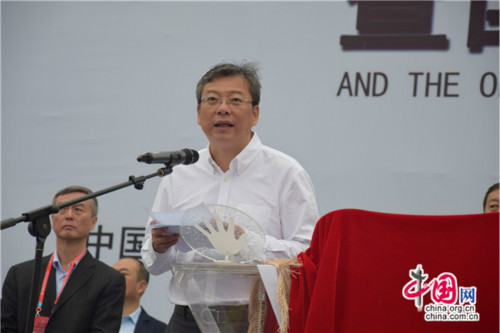 Chen Dawei, acting Faku county executive, delivers a speech at the opening ceremony of the 14th Shenyang Faku International Ceramics Trade Fair in Shenyang on Sept 26.[Photo/Chinanews.com]