Shenyang to hold smart city conference
By Yang Min(Chinadaily.com.cn)
Updated: 2017-09-22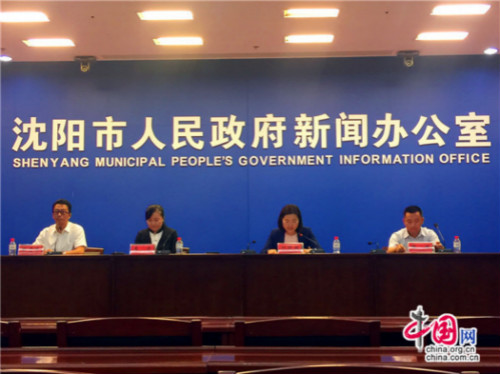 A press conference for China Shenyang Smart City Conference is held in Shenyang by the Shenyang government on Sept 20.[Photo/China.org.cn]
The Fourth China Smart City (International) Innovation Conference will take place in Shenyang, Northeast China's Liaoning province from Sept 22 to 24.
It was announced at a press conference on smart cities held by the Shenyang government on Sept 20.
China Smart City (International) Innovation Conference is the most influential platform in smart city construction in China, and helps understand the latest national policies, promote the best science and technology achievements, as well as provide opportunities to share experience on city construction.
The conference, which is held every year, has been successfully hosted in Shenyang for two consecutive years.
This year's Shenyang conference is themed on transformation, innovation and development. Experts and officials will discuss topics such as how to improve the level of urbanization and provide advice for Shenyang on urban construction.
During the three-day conference, Heping, Shenhe, Tiexi, Huanggu, Hunan, and Yuhong districts, as well as Faku county, will also hold forums and matchmaking activities to promote the local economy and attract investment.