Global innovation conference concludes in Shenyang
By Yang Min(chinadaily.com.cn)
Updated: 2017-09-18
Zhisland Global Innovation Conference 2017 took place in Shenyang, Liaoning province, on Sept 12 and 13.
Jointly sponsored by Shenyang government and Zhisland, a networking platform for Chinese entrepreneurs, the conference invited some 2,000 businesses representatives, officials and experts to Shenyang to share their experience on how to innovate to catch up with the speed of technological development.
Themed "Hello, Human", the conference focused on artificial intelligence (AI), heralding a new round of industrial revolution powered by scientific progress.
Entrepreneurs from across the world took part in the conference, exhibiting their current achievements in science and technology, as well as business models at the event.
Cutting-edge products involving sectors such as the internet of things, robotics, renewable energy, the chemicals industry, agriculture, and vehicles, made their debut during the competitions on "intelligent manufacturing" and "smart homes".
Having been held before in other Chinese cities, including Beijing, Shanghai, Qingdao, Chongqing and Guizhou, the conference chose Shenyang as the host site for its rich natural resources and solid industrial foundation.
"As an economic powerhouse in northeastern China, Shenyang is the ideal place for entrepreneurs across the world to come and invest," said Yi Lianhong, Party chief of Shenyang.
Liu Huadong, founder of Zhisland, noted that Zhisland Global Innovation Conference 2017 in Shenyang aims to bring global innovation to Shenyang and connect local companies with other parts of the world.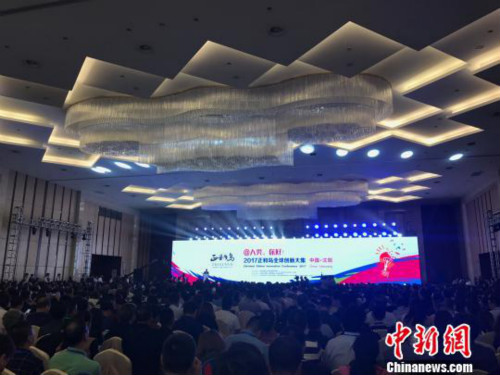 The opening ceremony of Zhisland Global Innovation Conference 2017 is held in Shenyang on Sept 12. [Photo/Chinanews.com]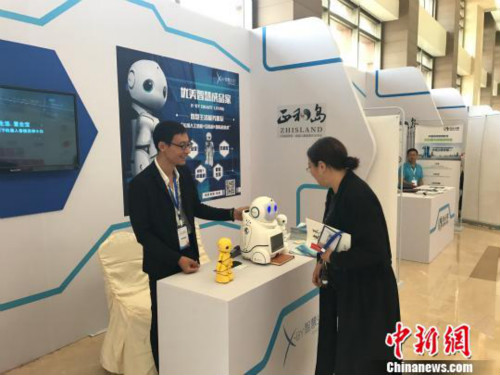 An entrepreneur introduces robots to a visitor at Zhisland Global Innovation Conference 2017, held in Shenyang on Sept 12 and 13. [Photo/Chinanews.com]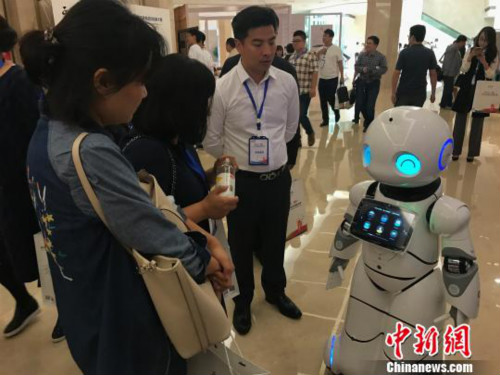 Visitors participate in interactive activities with a robot at Zhisland Global Innovation Conference 2017, held in Shenyang on Sept 12 and 13. [Photo/Chinanews.com]