Neusoft Medical settles in Shenyang to boost medical equipment manufacturing
By Yang Min(Chinadaily.com.cn)
Updated: 2017-06-23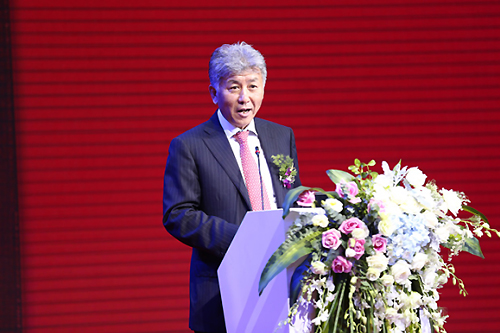 Liu Jiren, CEO of Neusoft Group (the parent company of Neusoft Medical), delivers a speech at the forum held in Shenyang on June 18. [Photo/Xinhua]
The Shenyang part of Liaoning Free Trade Zone will see the boom of high-end medical equipment research and manufacturing, with the settlement of Neusoft Medical Systems Co (Neusoft Medical) -- a leading manufacturer of medical equipment and services in China.
A high-end medical equipment manufacturing forum under the theme of "intelligent manufacturing, global service" was held in Shenyang on June 18. Neusoft Medical also announced its settlement in Shenyang at the forum.
Wu Shaojie, CEO of Neusoft Medical, delivered a speech about the achievements Neusoft Medical had made, and the company's determination to push forward intelligent manufacturing in the medical equipment field.
Founded in 1998, Neusoft Medical created the first domestically produced CT equipment. Over the past 20 years, the company has had eight medical equipment production lines and made huge breakthroughs in tackling technological difficulties, winning many national and international prizes.
Currently, Neusoft Medical's products have been exported to over 100 countries and regions around the world, serving more than 9,000 customers.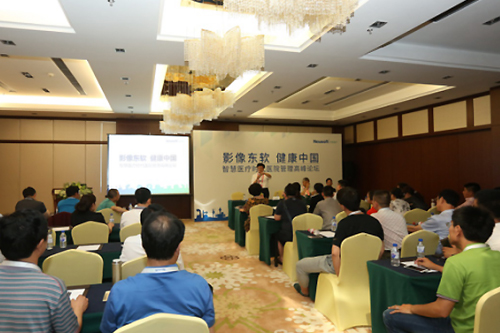 A high-end medical equipment manufacturing forum is held in Shenyang on June 18. [Photo/Xinhua]
As part of the first batch of businesses to settle in Liaoning Free Trade Zone, Neusoft Medical plans to establish a high-end digital medical equipment industrial base in Shenyang, which includes a medical big data center, three medical service centers, and three industrial parks for medical equipment manufacturing, technological innovation, as well as technology training and international cooperation.
In addition, Neusoft Medical signed an agreement with Shenyang government to cooperate on setting Shenyang Digital Medical Industry Development Funds, which will be used to support businesses in Shenyang free trade zone to research and develop cutting-edge medical equipment. It is expected that the fund will attract about 50 medical equipment manufacturing businesses with an annual output of 30 billion yuan ($4.31 billion).
Neusoft Medical's plan is in line with Liaoning province's industrial development goal and the Northeast China Rejuvenation Strategy issued by the State Council in 2003; achieving supply-side reform and industrial upgrading to boost local economic growth.