Painting and calligraphy exhibition held in Shenyang
(Chinadaily.com.cn)
Updated: 2017-03-06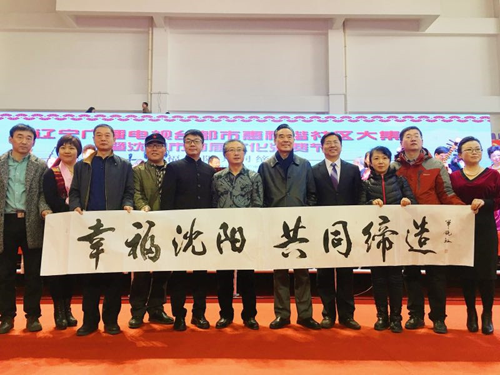 Shenyang officials, together with calligraphers and painters, with a newly-created piece of calligraphy writing at the painting and calligraphy exhibition held in Shenyang on March 4. [Photo/Xinhua]
A painting and calligraphy exhibition with a military theme was held at the culture and sports center of Huanggu district on March 4, Xinhua reported.
Sponsored by Liaoning Broadcasting and TV Station, the exhibition invited famous calligraphers, painters, Chinese generals and government officials to gather in Shenyang to share experiences and exchange ideas.
Wang Jun, director of the culture and sports bureau of Huanggu district, introduced the current projects of the Shenyang Army Painting and Calligraphy Research Association at the exhibition.
Calligraphers and painters also created a list of painting and calligraphy works exhibited at the event to mark the unique exhibition.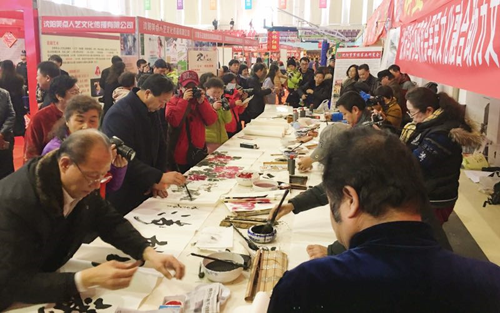 Calligraphers and painters at work during the painting and calligraphy exhibition held in Shenyang on March 4. [Photo/Xinhua]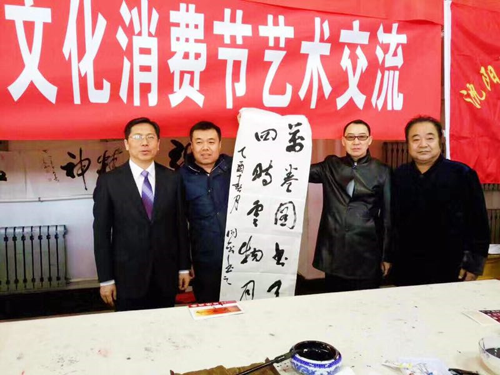 A calligrapher displays calligraphy writing on March 4. [Photo/Xinhua]