Shenyang airline introduces Airbus A320neo
By Yang Min(Chinadaily.com.cn)
Updated: 2017-02-17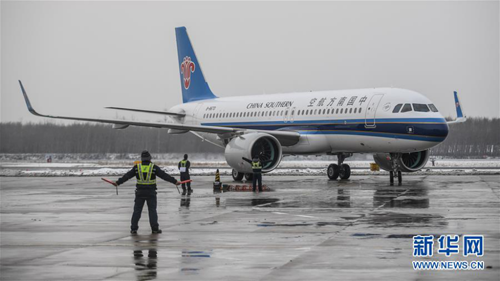 Airport staff members at Shenyang Xiantao International Airport steer the newly-introduced Airbus A320neo into a suitable position on the tarmac on Feb 15. [Xinhua]
The Shenyang-based subsidiary of China Southern Airlines has introduced an Airbus A320neo plane on its Shenyang-Guangzhou route, Xinhua reported on Feb 16. The first flight took off as scheduled from Shenyang Xiantao International Airport on Feb 17.
By the end of February, a further two Airbus A320neo planes will be introduced by the subsidiary, one on its Shenyang-Hangzhou-Sanya flight and another on its Shenyang-Hanzhou-Xiamen route.
The Airbus A320neo is the upgrade of the Airbus A320 and the new vessels have 166 seats, an increase of 14 from previous models. Additionally, the A320neo is more environmentally friendly on account of being lighter. They are able to boast a 15 percent reduction in fuel emissions and also lower the amount of carbon dioxide released. It is also a significantly quieter aircraft.
Airbus A320neo first came into service in September, 2014. China Southern Airlines first introduced the aircraft in December, 2016.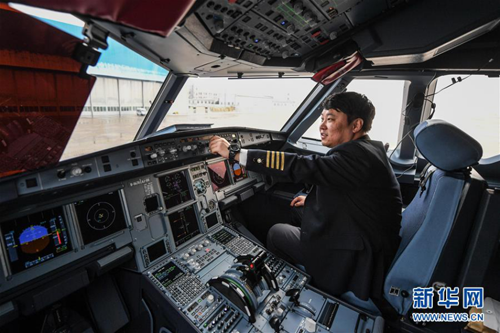 A pilot checks the equipment in the cockpit of Airbus A320neo on Feb 16. [Xinhua]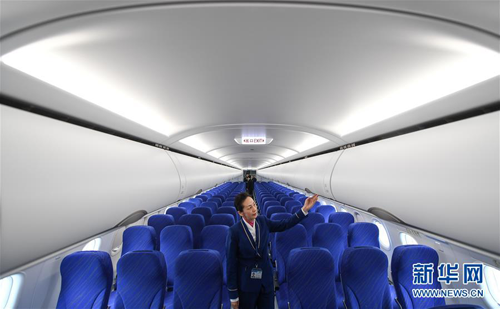 A flight attendant checks the passenger cabin of an Airbus A320neo on Feb 16. [Xinhua]