Foreign investment flourishing in WND
(chinadaily.com.cn)
Updated: 2017-01-23
Wuxi National Hi-Tech District (WND), the industrial heart of the Jiangsu province city, made great strides over the past 12 months attracting foreign capital volume exceeding $1.26 billion.
The figure represents a 5.3 percent from 2015, the highest reached since the foundation of the hi-tech district 25 years ago. It is also the first time WND has topped the province in this category, having surpassed its most competitive counterpart, the Suzhou Industrial Park.
WND is aware of its own strengths and through carefully targeting a range of companies it has been able to attract promising tenants. One such company was Wuxi AppTec and Li Guoqing, a senior officer of the district's tenant firm, found the following remark from WND's prospectus impressive.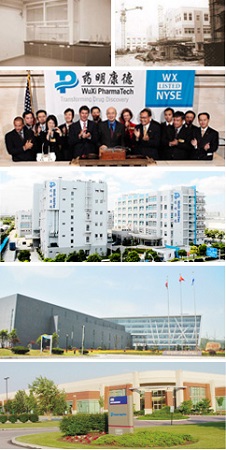 Capitalizing on the great advantage of conducting R&D services, Wuxi AppTec is building an alternative R&D engine to serve the global life-science industry in Wuxi National Hi-Tech District. [Photo provided to China Daily]
"We do not have the advantages of a superior location or the type of strong policy support other economic development zones in the country receive. Our trump card is the system of investing in innovation."
In 2000, the company was searching for an appropriate site for its new development base and was well inclined towards the East China location on the grounds of the help afforded by the industry and commerce department, the environmental protection department, and the security supervision department.
"Their efforts really helped boost the construction of our R&D base," Li said.
The former Wuxi New District, now known as Wuxi Xinwu district or Wuxi National Hi-tech district, was founded in 1992 and underwent administrative changes in 1995, 2002 and 2005.
>> Read More