A spoonful of sugar: Work starts on world's largest chocolate park
(chinadaily.com.cn)
Updated: 2016-01-29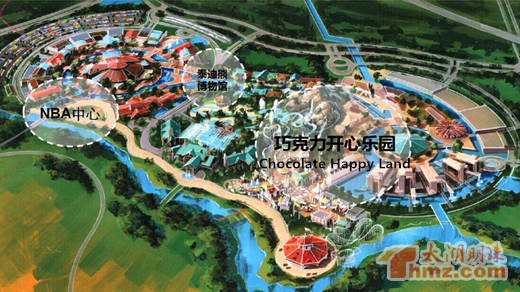 Wuxi Chocolate Happy Land [Photo from thmz.com]
Chocolate lovers in Wuxi are in for a real treat as construction of the world's largest chocolate-themed park got underway on Jan 28, according to the Wuxi Daily.
The 500 million yuan ($76.05 million) Wuxi Chocolate Happy Land, due for completion by the end of the year, is being built in Xishan district and will cover an area of 33,165 square meters.
Its investor Chocolate Culture has already built China's first chocolate-themed park in the Himalayas Center in Shanghai. It is loosely modeled on Willy Wonka's famous chocolate factory with a few added Chinese cultural elements.
The Wuxi park will include indoor and outdoor areas focusing around cartoons, icy and snowy scenery, and it is hoped the park will become the base of chocolate culture in China.
The former Wuxi New District, now known as Wuxi Xinwu district or Wuxi National Hi-tech district, was founded in 1992 and underwent administrative changes in 1995, 2002 and 2005.
>> Read More