Wuxi man selected into Forbes '30 under 30' List
By Jiang Luying (chinadaily.com.cn)
Updated: 2016-01-13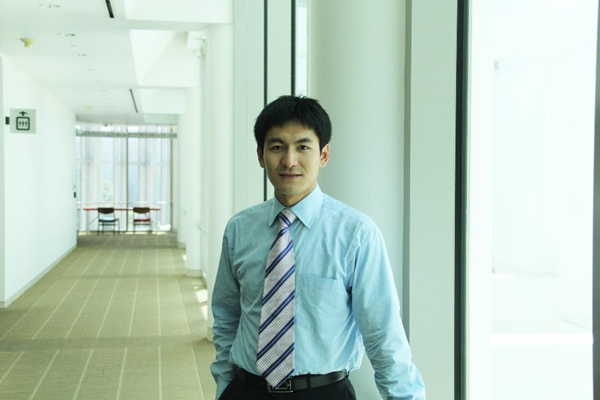 Zou, 29, was a global portfolio manager at Pacific Investment Management Company (PIMCO) and board director, secretary, and executive committee member of the Marconi Society until 2016. [Photo provided to chinadaily.com.cn]
Wuxi man Zou Hao has joined a roll call of other young people making the 2016 Forbes "30 under 30" List in Finance, reported the Wuxi Business News.
Zou, 29, was a global portfolio manager at Pacific Investment Management Company (PIMCO) and board director, secretary, and executive committee member of the Marconi Society until 2016.
In 2011, Zou joined PIMCO after finishing an electrical engineering PhD and an MBA at Stanford in just three years.
He was one of five people running PIMCO's $20 billion global bond portfolio and the youngest member of a 12 person committee steering the firm's Americas strategy.
In 2015, he was named among the "Eminent Young Overseas Chinese" under the age of 45 by China's State Council.
Since January, 2016, Zou has become the FinTech entrepreneur and portfolio manager to "work on my dream in building from 0 to 1 a world-class company at the forefront of financial technology, quantitative investing, social investment networks, and artificial intelligence-related fields".
For the list, Forbes looked at thousands of candidates from 20 different categories and considered their game-changing quotient together with other factors, such as impact, use of cutting edge technology or creativity, scalability or adaptability, number of people affected and dollars generated.
Forbes reporters researched candidates and vetted the finalists with a panel of expert judges.
The former Wuxi New District, now known as Wuxi Xinwu district or Wuxi National Hi-tech district, was founded in 1992 and underwent administrative changes in 1995, 2002 and 2005.
>> Read More