1.The resting place of Genghis Khan
It was said that when Genghis Khan led his army to the west by way of Ordos, he spoke highly of the beautiful scenery and abundant resources here. Therefore, after he passed away, he slept here forever. The extensive prairie shows the heroic posture of Genghis Khan. You can also watch the splendid and mysterious worship ceremony of Genghis Khan.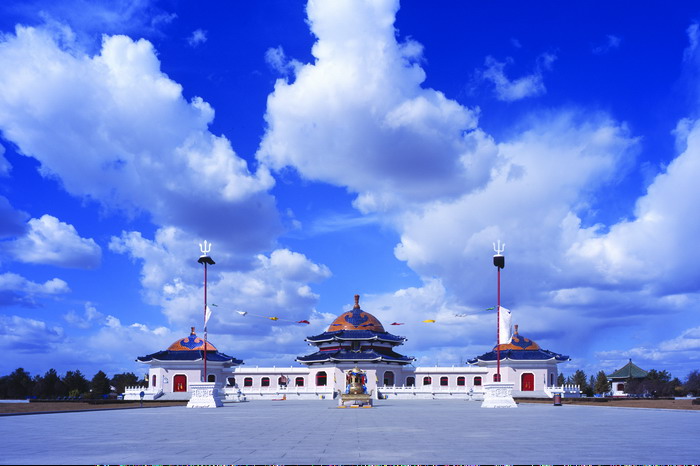 The mausoleum of Genghis Khan.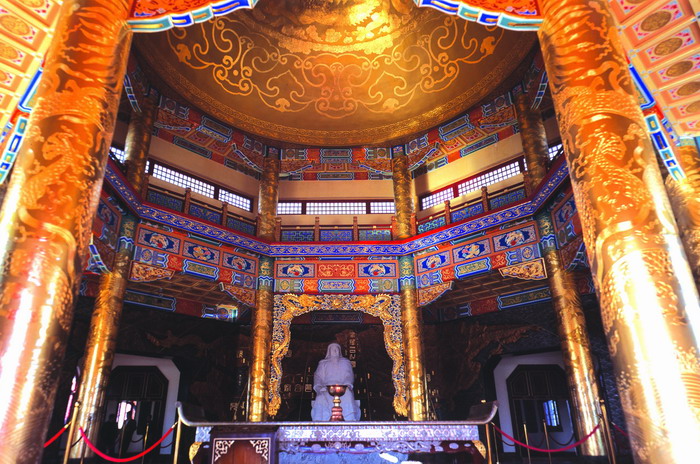 The palace in the mausoleum.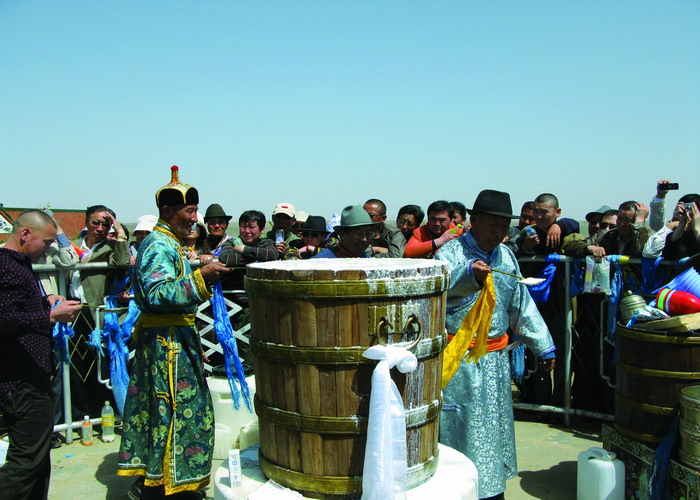 Worship ceremony of Genghis Khan.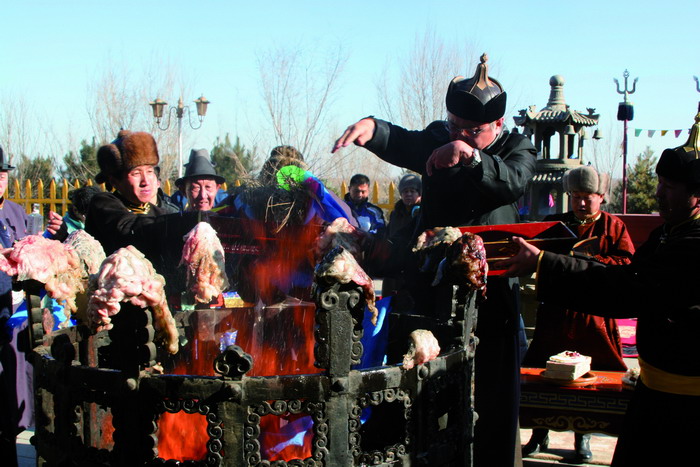 Worship ceremony of Genghis Khan.
2. Resonant Sand Gorge
The vast and desolate landscape is always fascinating, and desert is a mysterious and formidable word for many people. The Kubuqi Desert, which lies in the northeast of Ordos, is 14,500- square-kilometers in size. Resonant Sand Gorge is one part of it. If you only want to take a look at the desert, the gorge is just for you. However, if you want to take an adventure of traveling across the desert, you must be well-prepared.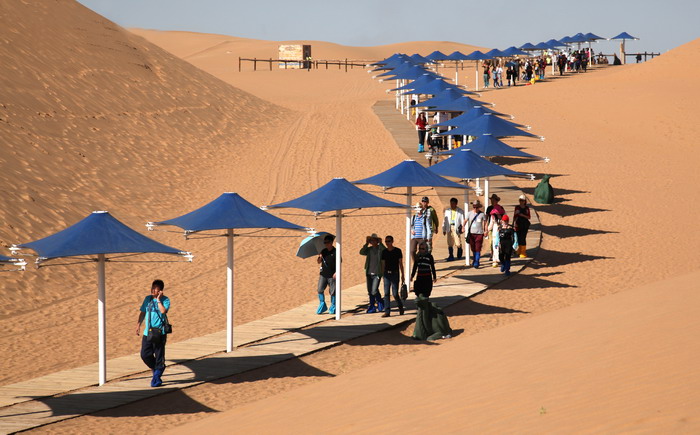 Resonant Sand Gorge.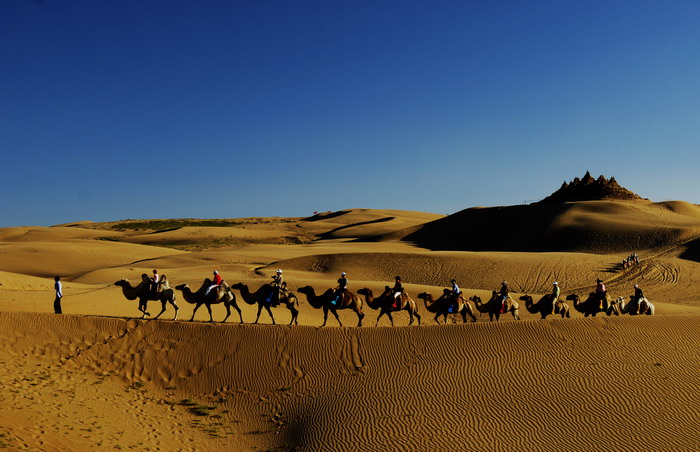 Camels in the desert.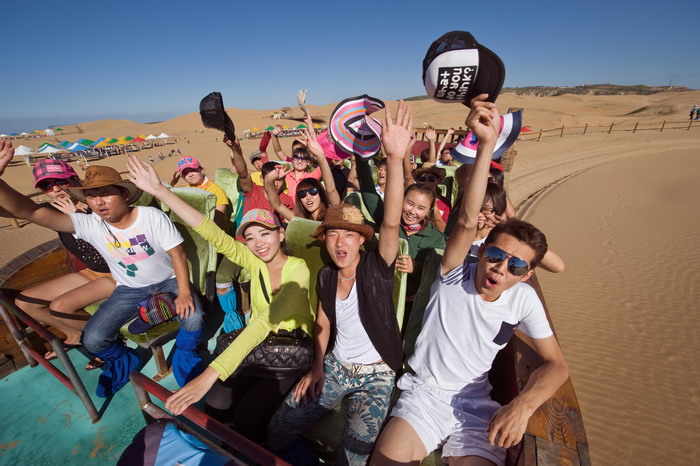 Tool for riding in the desert—the pirate's ship.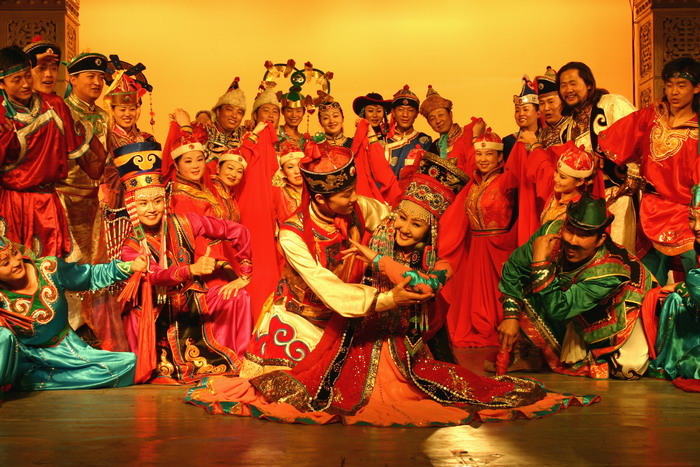 The wedding performance in Ordos.
3. Subohan Prairie
Mongolian tradition is best-preserved in Ordos. According to custom, when visitors come, they will be given white hadas from the hospitable Mongolian girls and be led into the yurt with mellow wine. Life on the prairie is simple and unrestrained with melodious Morin Khuur (a traditional Mongolian bowed stringed instrument) and various local cuisine such as milk tea and grilled meat.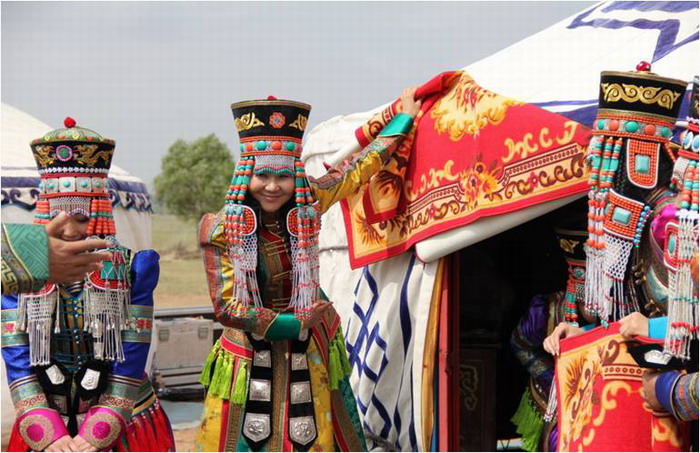 Mongolian girls welcoming visitors.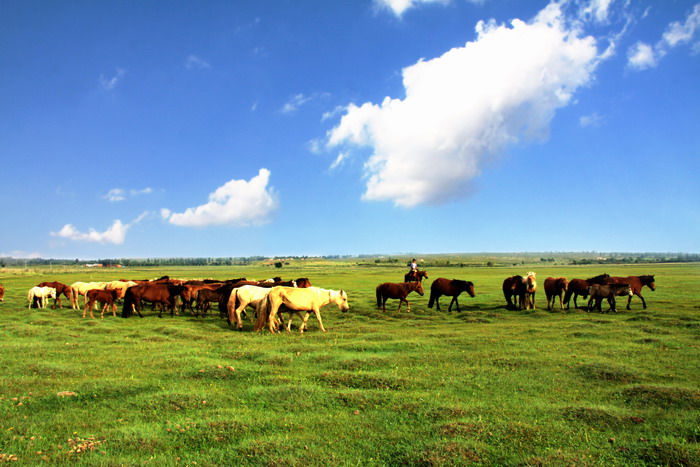 Horses on the prairie.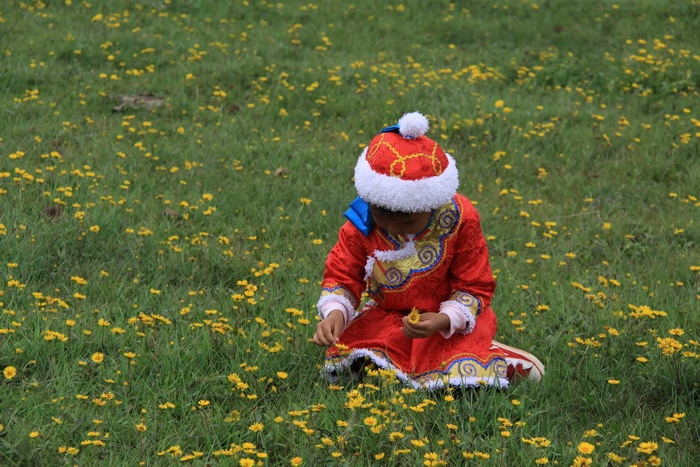 A Mongolian child picks flowers.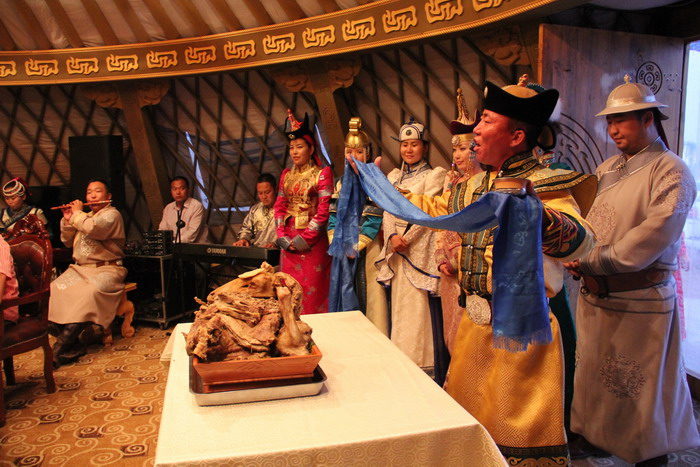 A Mongolian many presents hada in the yurt.
4. Famous cultural city – Kangbashi
If you think Ordos only has vast desert and extensive prairie, you are totally wrong. It also has a modern city, Kangbashi. The city lies south of Ordos. Since it is a new city, the number of cars and people is quite small. Because of this, the sky is blue and the air is fresh here. What's more, architecture here has unique styles with rich ethnic characteristics.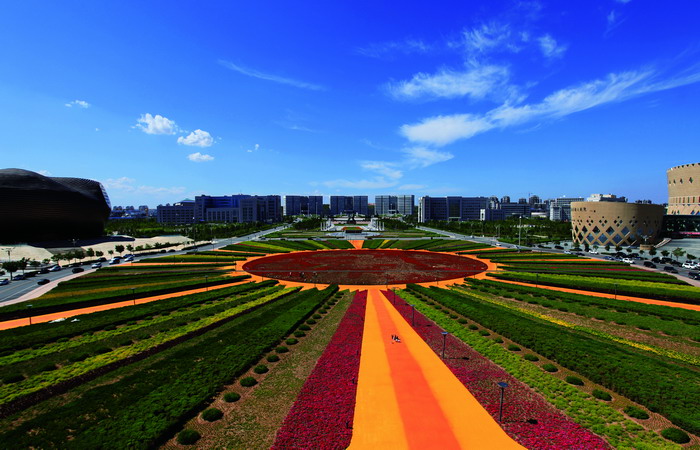 Sun Square in Kangbashi.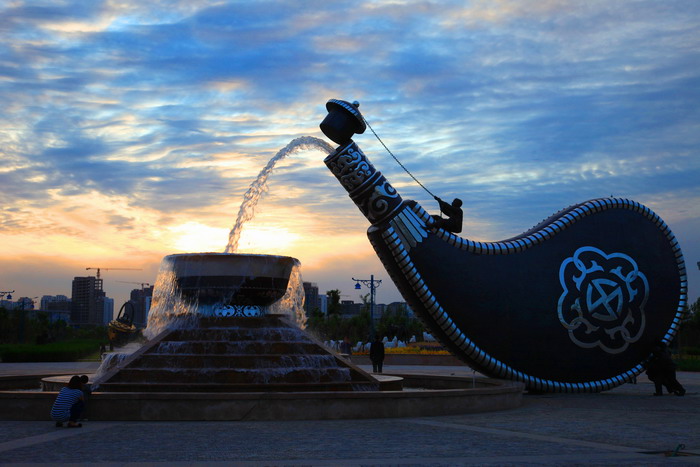 Prairie Square in Kangbashi.
Photos and the city's description are provided free by our netizens. We thank them for their contributions. If you would like to share your city, please contact us: blog@chinadaily.com.cn