The famous term "sizhu", literally translates to "silk and bamboo" and refers to the ancient use of stringed instruments with silk strings, including theerhu,pipa, and yangqin, and wind instruments made of bamboo, including thedizi(bamboo flute) and the sheng.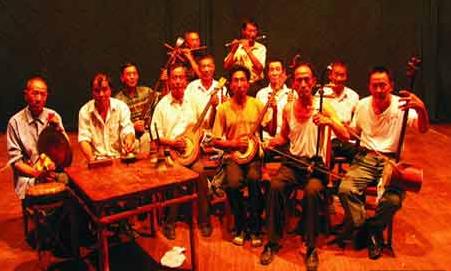 Yichang sizhu, a representative form of folk music in Yichang City, has a two hundred year history, seven generations of musicians, and more than sixty songs.
Yichang sizhu is mainly played at weddings, funerals, and other folk activities. Following the sizhu tradition, the instruments used for Yichang sizhu are mainly strings and woodwinds. It is simple and flexible in form, graceful and fluent in melody, elegant and fresh in style and has the strong cultural flavor of the south.
Because Yichang sizhu players are gradually getting old and there are not many young people who want to learn it, the genre is facing extinction. Researching the rules of the genre and the skills necessary to play it are essential in continuing this piece of traditional culture.