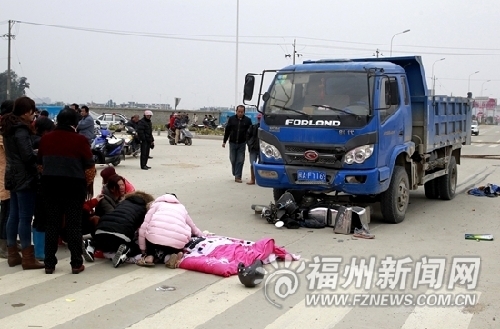 People mourning a casualty at the accident scene [Photo/fznews.com.cn]
A motorcycle rider died in a traffic accident on Feb 11 in Nantong Town, Fuzhou's Minhou County, according to local media reports.
The motorcycle collided with a truck at an intersection and was severely damaged.
Mr Li, a local villager, claimed that the road where the accident took place was not equipped with traffic lights, which he thinks may be the cause of the unfortunate incident.
However, speeding may be another cause of the accident. "The truck may have been driving too fast," some local people said after examining the braking marks on the road.
The local police said that an investigation was under way to determine the cause of the accident.