TAIPEI - A Taiwan TransAsia Airways plane crashed into a Taipei river on Wednesday morning, killing nine, a Xinhua reporter said from the scene.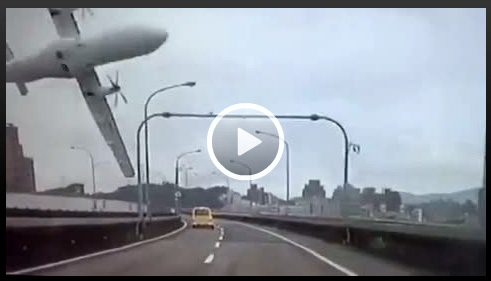 Video: Plane with 53 passengers aboard crashes into river
Of the nine, four are male and five female, according to the local rescue authority. However, local media are reporting a death toll of 12.
A total of 27 passengers have been rescued and taken to nearby hospitals in Taipei and New Taipei City, but some remain trapped in the plane or have been swept downstream.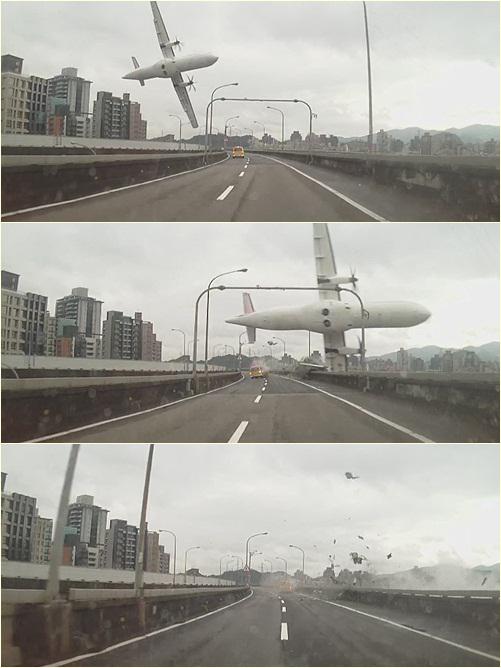 Photo from the Web.@Missxoxo168
The rescue team are currently drilling holes into the aircraft's body, possibly preparing to raise it out of water.
Flight ATR-72, which was headed for Kinmen from Taipei, had 58 people on board including 31 passengers from the Chinese mainland. It crash landed in the Keelung River after clipping an elevated motorway with its wing at 10:55 a.m., ten minutes after take off from Taipei Songshan Airport.
A taxi, with a man and a woman inside, was hit by the aircraft's wing.
The 31 Chinese mainland passengers were on organized trips, managed by two travel agencies from Xiamen City in the southeast mainland province of Fujian, the Taiwan tourism authority confirmed.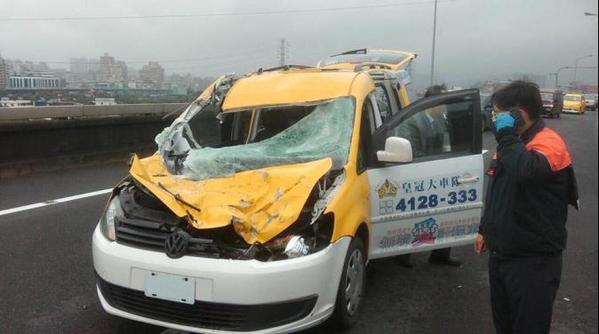 Plane clipped a taxi as it descended into river. [Photo/TVBS]
The State Council Taiwan Affairs Office and the Association for Relations across the Taiwan Straits launched a joint emergency response operation and are being kept up to date by Taiwan's Mainland Affairs Council and the Straits Exchange Foundation.
They extended condolences to the victims as well as other passengers on board and urged those on the ground to do as much as they could to rescue the aircraft's passengers and crew.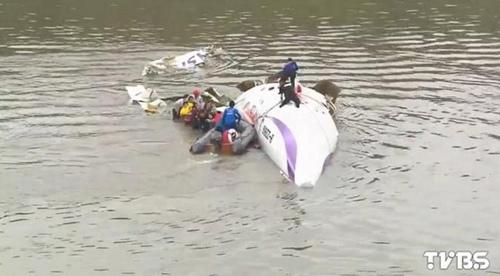 Rescuers help save passengers. [Photo/TVBS]