ESCP Europe is located in Paris, London, Berlin, Madrid and Turin, offering a wide range of programmes from generalist to specialised Master's programmes to Corporate Education. ESCP Europe is both EQUIS and AACSB accredited and our MBA programmes are AMBA-accredited.
ESCP Europe's Executive MBA gives participants the opportunity to study with 130 executives from 30 different countries.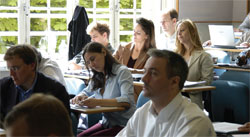 To match each participant's needs, ESCP delivers core courses – the backbone of the programme - in Paris, London, Berlin, Madrid and Torino. For those wishing to fully benefit from the 5 campuses, and keep their time out of the office at a minimum, recommend the Itinerant Track.
The core courses interlink with a large choice of electives and international seminars. The electives and international themed seminars create great opportunities for
participants to network and exchange on management practices and knowledge. Electives are offered on all 5 campuses and participants choose 12 electives from a portfolio of 36 on the campuses of their choice. The International themed seminars cover topics such as 'Innovation Management' and 'Regional Leadership' to gain exposure about doing business globally.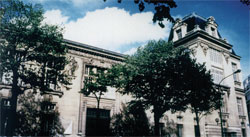 With 118 permanent faculty members, presence throughout Europe and close ties with partner schools around the world, a highly international student body and programmes in which the focus is on the participant, ESCP Europe is the choice for people looking for a unique European Executive MBA experience.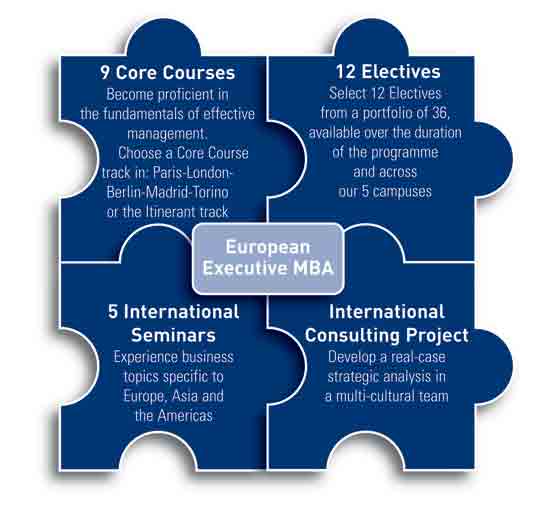 Class of 2010 Overview:
Class Size: 130
Percentage International: 62%
Number of Nationalities: 27
Average Years Work Experience: 10
Start Dates:
January
Programme Duration:
18 months
Tuition Fee:
EURO (€) 42000
Entry Requirements:
Min. TOEFL Computer Based Score 250
Min. TOEFL Paper Based Score 600
Min TOEI C 850
Min. IE LTS 7.5Min. Years of Work Experience 5
Application Fee:
EURO (€) 170
Contacts:
ESCP Europe Paris Campus
Cécile Miranda
+33 (0)1 49 23 22 70
miranda@escpeurope.eu
ESCP Europe Berlin Campus
Timo RUNGE
+ 49 30 32 00 71 71
mba@escpeurope.eu
ESCP Europe London Campus
Emily ABOLS
+ 44 20 7443 8870
emba_uk@escpeurope.eu
ESCP Europe Torino Campus
Giorgia BAVA
+ 39 347 78 51 211
infomba@escpeurope.eu
ESCP Europe Madrid Campus
Natalia ANDIA
+ 34 91 386 25 11
www.escpeurope.eu