Six episodes of the Daming Palace TV series have showcased the Tang dynasty's rise and fall in a panoramic view on CCTV 10.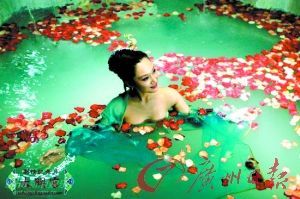 A concubine is taking a bath.
In the end, Daming Palace took up three years and RMB 15 million yuan. To restore the most true history and present Tang culture in a vivid way, the crew staff went to Japan to look for antiques and frescos that have been passed down for thousands of years and preserved very well in Japan.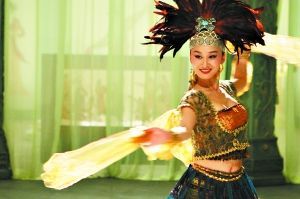 An imperial concubine is dancing.
The Daming Palace TV series was performed by real actors, but special effects were applied, such as the 3D technique used to restore the brilliant Hanyuan Hall, Qide Hall and Danfeng Gate.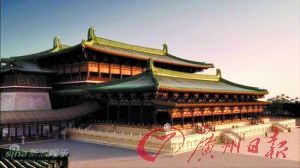 Qide Hall
In the TV series, there are three key figures: Empress Wu (624-705), Emperor Xuanzong (685-762) and his favorite concubine, Lady Yang. Jin Tiemu, producer & director of the TV series, says Empress Wu contributed much to the construction of Daming Palace. In order to gain her husband's favor, she killed two concubines whom her husband once loved in Taiji Palace. In order to avoid their ghosts, she built a new palace and named it Daming Palace, literally meaning "only daytime exists".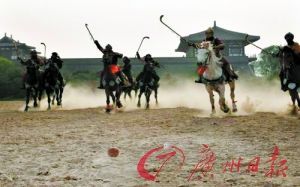 Polo match
In the Daming Palace, some then popular aristocratic entertainments were performed, like polo, weiqi and sado, which are still popular today.
Jin also says people in the Tang dynasty were open-minded and fashion-conscious. For example, Tang women wore no bra in the summer to show their natural beauty, which is not acceptable in China even today.
By Xie Fang & Wu Wei