Banpo relics, located in the east of Xi'an, dates back to the New Stone Age, 5600-6700 years ago.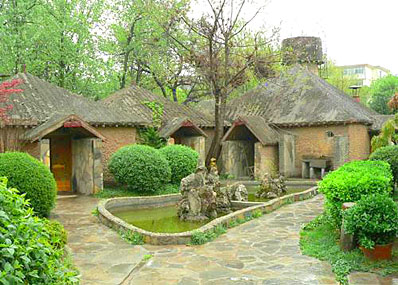 In 1958, the first relic museum in China called Xi'an Banpo Museum was established. There are two display halls and one relic hall. The first display hall exhibits the instruments ancient people of Banpo use for hunting such as stone implements, fishing gear, spinning wheel and harpoon. The second one showcases Banpo's society, arts and inventions.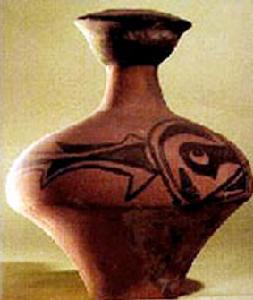 Banpo is well-known for its painted pottery. The pattern of "a human face with a fish's body" represents Banpo's colorful painting and rich imagination. This pattern is vivid and simple: above the human face is a triangle chignon and inside the two corners of the mouth are two fishes. It reflects Banpo's close relationship with fish, and the sacredness of the fish totem to the people of Banpo.