Five-year copyright agreement signed between Youku Tudou and Sony
(China IP)
Updated: 2013-01-08
---
Youku Tudou has reportedly signed a cooperation agreement with Sony Picture Television. If reports are accurate, the five-year agreement brings more than 300 new and classic Sony titles to its Youku Premium platform. Since the merger, the company has already signed licensing deals with companies like Warner Brothers, DreamWorks, Paramount, 21st Century Fox, Disney and NBC Universal.
Nike application for Liu Xiang signature mark rejected
It is reported that the Trademark Appeal Board of State Administration for Industry and Commerce of People's Republic of China has rejected an application by Nike Inc. for registration of the renowned athlete Liu Xiang's signature as a trademark. Authorities stated that the name had already been registered by a Shanghai company many years ago when Liu was just three years old. Since both trademarks are in the apparel category, consumers will get confused if the Liu Xiang signature trademark is approved for Nike.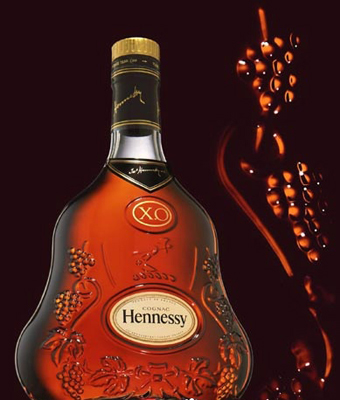 Five-year copyright agreement signed between Youku Tudou and Sony
Crack down counterfeit brand-name bags
China and the United States have conducted a joint operation which resulted in the seizure of more than 20,000 counterfeit bags with fake LOUIS VUITTON, HERMES and COACH tags.
An "international gang"operating in China had sold approximately 960,000 counterfeit bags worth more than $800 million, mainly in the U.S. and Middle East. During a raid in May, police seized more than 20,000 counterfeit bags and enough material to produce about 50,000 more, arrested 73 suspects and "destroyed" 37 production and sales sites.
Cloudary and search engines combating piracy
Cloudary, the internet literature subsidiary of Shanda Interactive Entertainment Limited, has signed a code of conduct with four searchengines, namely Baidu, Sogou, Tencent and Qihu360, to combat piracy. Hou Xiaoqiang, CEO of Cloudary once stated that copyright protection is the life of original literature. Under the code of conduct, all parties committed to protecting intellectual property and to actively combating piracy, and expressed faith in the forthcoming copyright protection environment.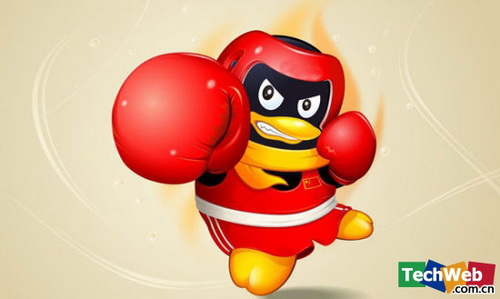 Five-year copyright agreement signed between Youku Tudou and Sony
The 10 million RMB trademark MoYanZui
Mo Yan, the well-known writer who recently won the Nobel Prize, caused Mo Yan fever worldwide. The liquor trademark "MoYanZui," registered by a Mr. Hou six years ago has now become a hot product. Days ago, Mr. Hou revealed that he would sell "MoYanZui" for 10 million yuan. It is astonishing that the value of the trademark has appreciated from 6 million to 10 million yuan in a few days, which is now 10,000 times of the registration fee. He said that the buyer of the trademark is a very competitive liquor company whose CEO is a fan of Mo Yan.
Mr. Hou declared that he would contribute funds to Mo Yan's literature after he sold the trade mark.
Free music download may face the end
Recently, the rumor that record companies may cooperate with music service websites to charge fees for music downloads by the end of the year has been widely spread. It is said that ten years of free music download in China may face its end on 31st December. However, at present, music websites such as Baidu Music and Tencent QQ Music declared that the rumor is false; additionally some record companies also expressed that they haven't received any notice.
Though there is no authoritative confirmation, it is not a groundless rumor. Some professionals of the music industry indicate that the digital music industry has great market potential, charges for music downloads is a trend, but the consuming model of web music still needs to be explored and the legitimate interests of music copyright holders should be protected with a prerequisite of obeying the laws of the art market.
Tencent sued 14 stores in Nanjing for infringement
The penguin image of QQ, an instant messaging computer program, is widely known by the Chinese people. Recently, its rights holder, Tencent Inc., sued 14 stores in Nanjing of penguin image infringement, claiming that the infringers cease the infringement and compensate it for the loss. It is reported that the court had already started the hearings of the serial cases on November 15th. Accordingly, the following month is jokingly being referred to as "QQ Month" for the Nanjing court.
GREE win patent award
GREE's U-shaped structure on the side of its indoor air conditioner unit won the China Patent Gold Medal, making GREE the only air conditioner manufacturer to receive this award at the 14th session of the competition.
The China Patent Award is the highest kudo in the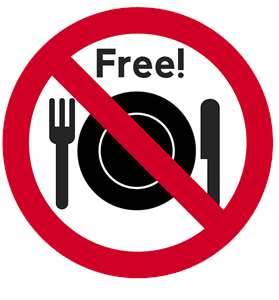 Five-year copyright agreement signed between Youku Tudou and Sony
IPR field bestowed by the Chinese government and jointly undertaken by the State Intellectual Property Office and World Intellectual Property Organization. It includes the China Patent Gold Medal, China Patent Excellence Award, Design Gold Medal and Design Excellence Award.
Hennessy prevails in trademark dispute
French Hennessy, a well-known brandy manufacturer, recently prevailed in a trademark dispute. Shanghai No.1 Intermediate People's Court ruled that the co-defendants, Hebei Changli Jinhai Wine Company (Jinhai), Shanghai Guangli Trade Company (Guangli), Li Guofei, Guo Ziruo, commited infringement and unfair competition. The first instance court decision ordered defendant Guangli to compensate Hennessy 40,000 yuan and eliminate the negative influences. The court ordered that defendant Jinhai to compensate Hennessy 460,000 yuan, cease infringement and unfair competition as well as eliminate the negative influences. Hennessy challenged the court's decision and requested the court add Li Guofei, Guo Ziruo as codefendants. It then appealed to the Shanghai No.1 Intermediate People's Court. The court held that Li Guofei, Guo Ziruo and Jinhai had been involved in the manufacturing and sales of the counterfeits and should assume liability.
Steve Jobs died the month that the latest Nobel Prize winners were announced. The coincidence lends itself to speculation about inevitability.