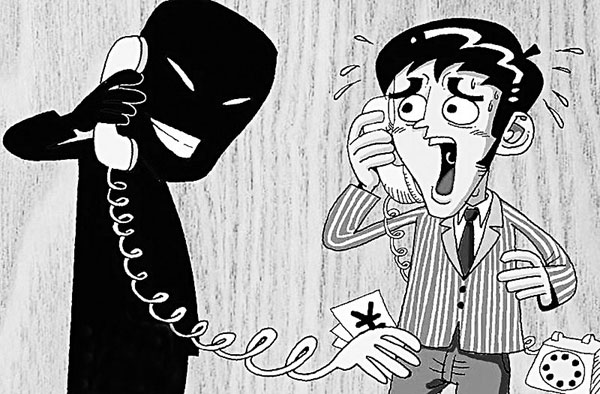 Telecom fraud is increasingly widespread as a result of the wide use of mobile phones. [Photo: baidu.com]
A telecom fraud suspect included on China's most wanted list has turned himself in, the Ministry of Public Security announced Wednesday.
Xiao Richu, 45, from southwest China's Guangxi Zhuang Autonomous Region, surrendered to police in Nanning, capital of Guangxi, on Tuesday, the ministry statement said.
Xiao is the ninth of the 10 most wanted telecom fraud suspects to be taken into custody.
He is accused of cheating a financial department employee out of about 12 million yuan (1.8 million U.S. dollars) by masquerading as the company's financial chief on the messaging service QQ in August 2014, the police said.
Police froze a bank account holding about 7 million yuan and detained six of Xiao's accomplices, but he remained at large.
In April, the ministry put Xiao on its most wanted list.
Under heavy pressure from the police and persuasion from his family, Xiao decided to surrender, the statement said.
He is being held in Nanning. The investigation of his case continues.