Yu Zhenhua
(chinadaily.com.cn)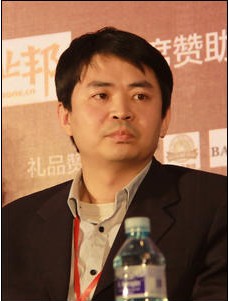 Yu Zhenhua, Board Chairman of Beijing Prudent Energy Inc
Yu Zhenhua, Board Chairman of Beijing Prudent Energy Inc
Involved in the foundation of the Beijing V2 Technology in 1999, Yu Zhenhua was responsible for the development and operation of Internet communications software. The company's video conference system has dominated the domestic market share since 2003.
In 2007, he established Prudent Energy Inc. The company focuses on the development and production of VRB to solve the bottleneck of new energy power generation network technology.
The company's major investors include Northern Light Venture Capital, Draper Fisher Jurvetson, DT Capital Partners and Sequoia Capital. Since the acquisition of VRB Power in 2009, Prudent Energy Inc has become the leader in the field of global vanadium battery technology.
Yu holds an MBA from Pepperdine University and a Bachelor of Science Degree in Electronic Engineering from Tsinghua University. In 2010, he was awarded as Entrepreneur of Beijing Municipal Government, and was one of the winners of the "Central Government Global Specialist Recruitment Program".
| | | |
| --- | --- | --- |
| | | Niu Wenwen is the chief editor, president and publisher of Entrepreneur magazine. |
| | | |
| --- | --- | --- |
| | | Secretary general of the Brand China Industry Union |
| | | |
| --- | --- | --- |
| | | Director & General Manager of Northern Light Venture Capital |