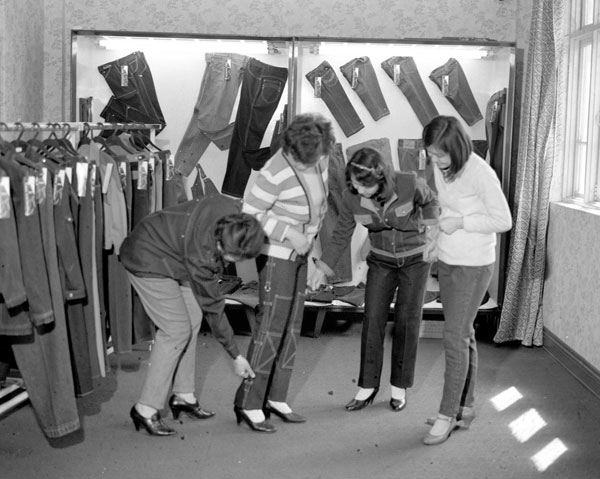 This 1987 photo shows clothing workers in Tianjin trying on jeans for export.


Strong resolve needed to deal with resistance, Tang Yue, He Na and Cui Jia report.
Experts are still attempting to evaluate the potential impact of China's blueprint for reform one week after a key Party meeting to discuss the nation's future.
The reform details were announced on Friday after being adopted at the four-day Third Plenum of the Communist Party of China's 18th Central Committee, which closed on Nov 12.
Many experts and pundits view the comprehensive blueprint as a milestone in addressing the problems that China faces.
Some have hailed the document as being as important as that adopted 35 years ago at the Third Plenum of the CPC's 11th Central Committee, which unveiled the reform and opening-up policy and paved the way for China to become the world's second-largest economy.
However, the experts warn that unlike in 1978, the changes could meet considerable resistance, and the government will need great determination to carry them out.
While the 1978 plenum shifted the focus of the Party and the country from class struggle to economic construction, the meeting that ended last week came at a time that has seen slowing economic growth, an ever-widening wealth gap and growing public dissatisfaction and social conflict.
"The latest reform plan is extremely important because it needs to solve a number of problems, such as the widening income gap caused by more than 35 years of development," said Zhao Zhenhua, director of the economics department of the Central Party School.
"The central government has no choice but to act now to find solutions to the problems that have begun to affect social stability and prompted public distrust of the Party," he said.
When Party Chief Xi Jinping explained the finer points of the plan, he acknowledged the serious challenges facing China, from unsustainable and unbalanced economic growth to overwhelming bureaucracy and official corruption.
In 2008, the working group was headed by Hui Liangyu, a vice-premier, but this time around Xi presided over the work himself. Work on the document started in April and involved more than 60 experts and officials who dealt with 2,564 suggestions from 114 organizations and departments.