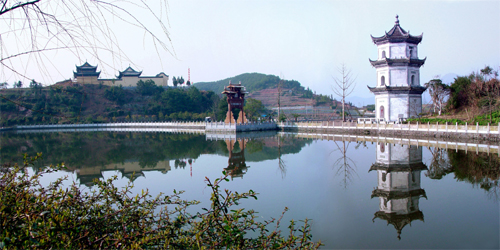 Jiangcun Village
Situated in Baidi Township of Jingde County, Jiangcun Village is 37km from Huangshan Mountain, with an area of 9.2 square km.  

 Admission ticket price:
  48 yuan per person
  Half-price ticket: 25 yuan for the juvenile
  above 1.1 meters, full-time students, 
  senior citizens above 60 years


 Tel: 
  86-563-8046-446


 Website: 
  http://www.cnjiangcun.com/
First built in the late Sui Dynasty (581-618) and the early Tang Dynasty (618-907), it has a history of over 1,300 years. It showcases the Huizhou culture, the Huizhou-style buildings from the Ming and Qing Dynasties (1368-1911), and the Jiang's genealogy and folk-customs.  
The village has some 20 tourist attractions, including the ancestral temples of the Ming and Qing dynasties (1368-1911), old residences of celebrities, various temples, old streets and archways.
Of the eight ancestral temples, three are well-preserved, including the Jiang's Ancestral Temple, Lord Pu Temple and Lord Wenchang Temple (a dutiful man of the Ming Dynasty).
Both the Lord Temple and the Jinshi Archways for Father and Son (Jinshi referred to a successful candidate in the highest imperial examinations in old China) were designated as key historical monuments under the protection of Anhui Province in 1998.
The buildings in the villages of the Ming and Qing dynasties and the Republic of China (1912-1949) all belong to typical Huizhou-style architecture, and are of great value to historians. The ancestral temples contain many historical relics, including paintings and calligraphy and records of genealogy.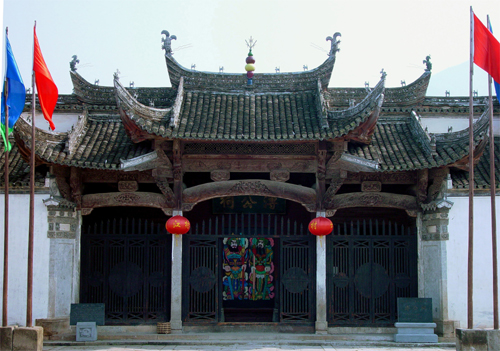 Lord Pu Temple

Source: Anhui Tour Guide